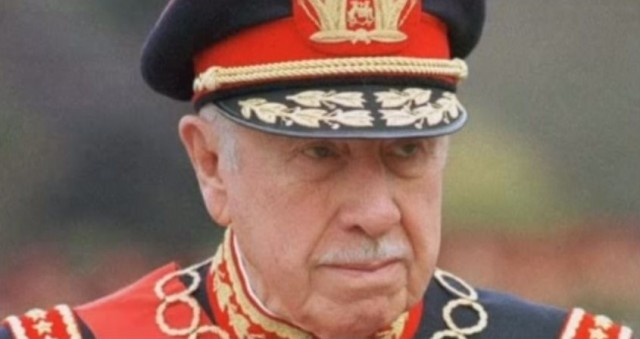 Ex-Chilean Gen. Augusto Pinochet (Image:
YouTube
)
Arrests in Pinochet-Era Death of U.S. Citizen
July 23, 2015
By Staff
Authorities in Chile have arrested five former military officers and two former non-commissioned officers in connection with the 1986 burning death of a U.S. citizen and one other person, an infamous episode of the latter part of the dictatorship of Gen. Augusto Pinochet.
Five of the seven arrested on Tuesday testified in front of judge Mario Carroza for more than nine hours. They are accused of dousing two demonstrators with gasoline and setting them on fire during a protest in 1986 against the dictatorship.
The arrests resulted from an investigation prompted by testimony in November from a former military conscript, after the case was reopened the previous year.
One of the victims, Rodrigo Rojas de Negri, was a Chilean-born U.S. citizen who later died of his burns. Carmen Gloria Quintana, who survived but was badly scarred, told Chile's Cooperativa that she recalls being treated by President Michelle Bachelet, who was then working as a physician.
The case has other echoes in contemporary Chilean politics. Amid a crisis in Bachelet's popularity due to several scandals, the conservative UDI party has seen some of its members placed under arrest or investigation for crimes during Pinochet's dictatorship, which lasted from 1973 to 1990. The UDI party's secretary-general said on Wednesday that while he condemns the crime under investigation, "one gets the sensation that some people, only some people, are more interested in taking advantage politically than really learning the truth," according to local media.
Headlines from the Western Hemisphere
North America
Caribbean
Central America
Andes
Southern Cone