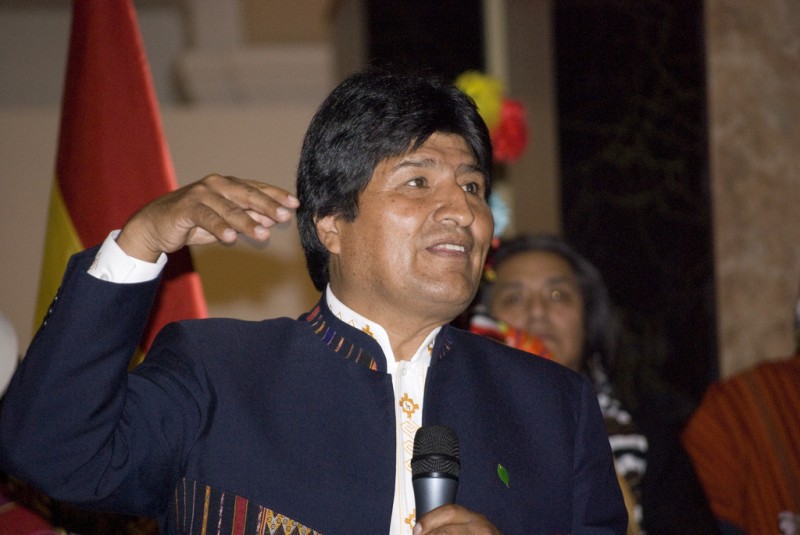 Bolivia To Hold Referendum on Fourth Term for President
September 28, 2015
By Staff
Top Story — Bolivia's legislature on Saturday voted to allow a referendum which could allow President Evo Morales to run for a fourth term as president in 2019.
The National Assembly voted by a margin of 112 to 41 lawmakers to call for a referendum in February to determine whether Morales can be re-elected following a debate that lasted through the night on Friday and into Saturday afternoon, the Bolivian newspaper El Deber reported.
The outcome of the referendum will determine whether Bolivia's constitution, which only allows for two consecutive terms, will be amended. Morales' third term was only possible because of a 2013 court ruling, which noted that his first term predated the amendment of Bolivia's constitution in 2009.
Morales has served as president since 2006; as the Guardian notes, the duration and stability of his presidency has been a marked departure from the turbulence that marked Bolivia's politics prior to his ascent. Under Morales, tenure, Bolivia's economy has tripled in size amid a boom sustained in part by the expansion of natural gas production. While much of the region slips into recession, Bolivia's economic growth has remained sturdy.
In 2014, he won his third term with more than 60 percent of the vote, although his Movement Towards Socialism (MAS) party lost ground in regional and legislative elections in March.
Headlines from the Western Hemisphere
North America
Caribbean
Central America
Andes
Southern Cone