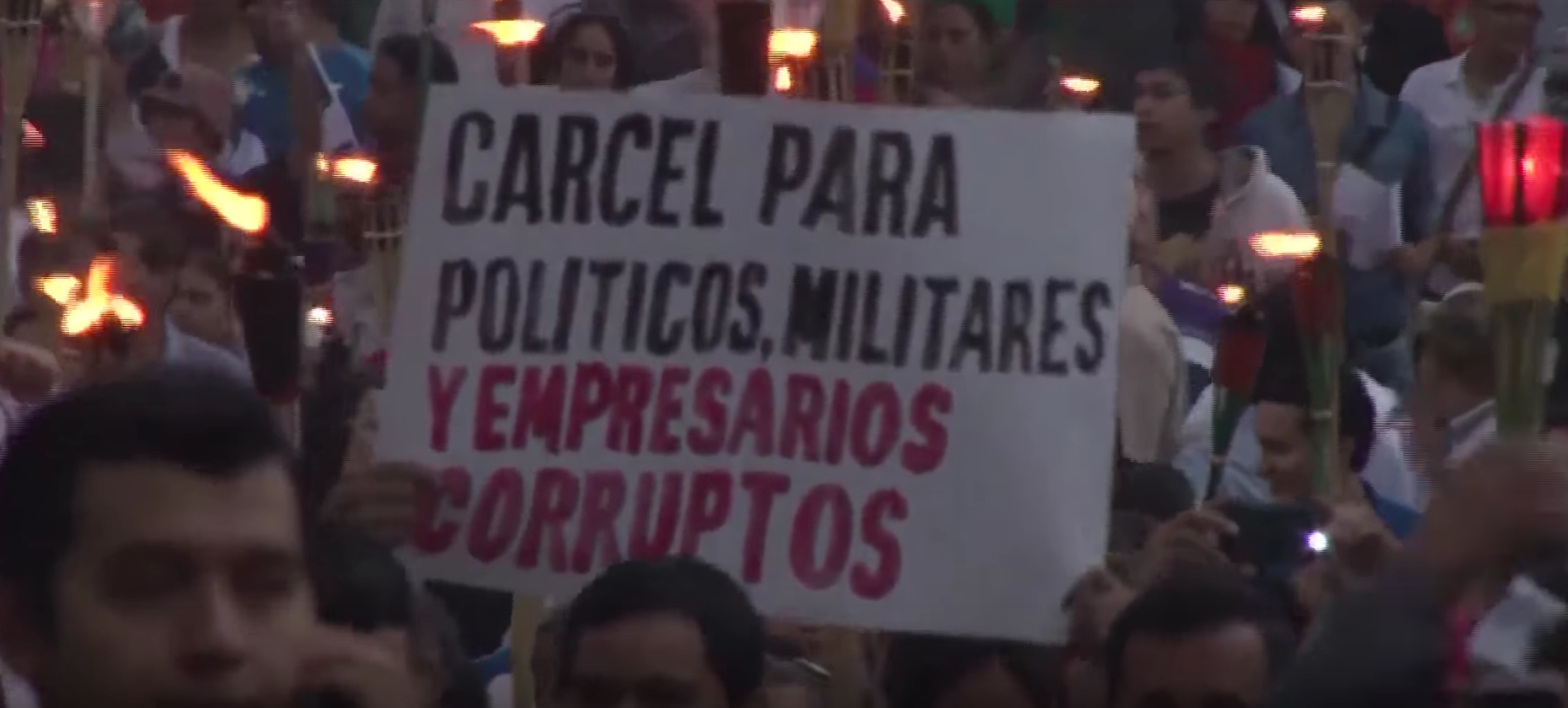 "Prison for corrupt police, soldiers and business people," reads a sign during a protest in Honduras in June. (Image:
YouTube
)
International Investigators Will Probe Honduras Corruption, Echoing Guatemala
September 29, 2015
By Staff
Top Story — The Organization of American States on Monday announced it will set up an international anti-corruption body in Honduras, following months of protests denouncing endemic graft.
OAS Secretary-General Luis Almagro announced the Mission to Support the Fight Against Corruption and Impunity in Honduras (MACCIH, in its Spanish initials) alongside President Juan Orlando Hernández, according to an OAS press release.
Hernández himself has been the repeated target of protests calling for his resignation based on charges he took campaign money in 2013 from companies accused of corruption.
Those protests coincided with similar demonstrations in Guatemala, which crested before the resignation and subsequent arrest of President Otto Peréz Molina, who was implicated in corruption by a similar body, the UN-supported International Commission Against Impunity in Guatemala, or CICIG.
MACCIH, the OAS press release said, will be led by an international attorney who will report to the OAS. In addition to investigating corruption, the body will evaluate Honduras' justice system and recommend reforms.
The OAS was founded in 1948 by the United States, from which it receives most of its funding. The agenda of the multilateral organization, with some exceptions, has long been driven in large part by the United States, whose government has faced criticism for its continued support of Hernández's administration, although it has also supported CICIG's efforts, as Reuters notes.
Headlines from the Western Hemisphere
North America
Caribbean
Central America
Andes
Southern Cone
Subscribe to Today in Latin America by Email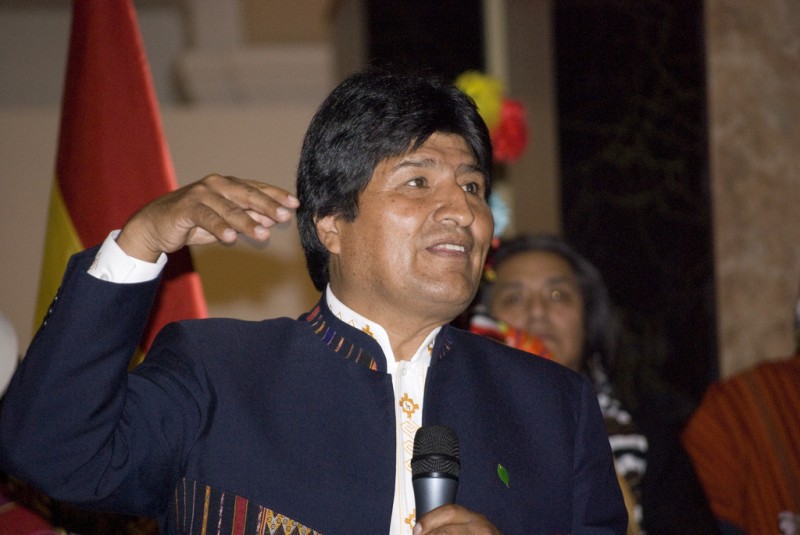 September 28, 2015
> Staff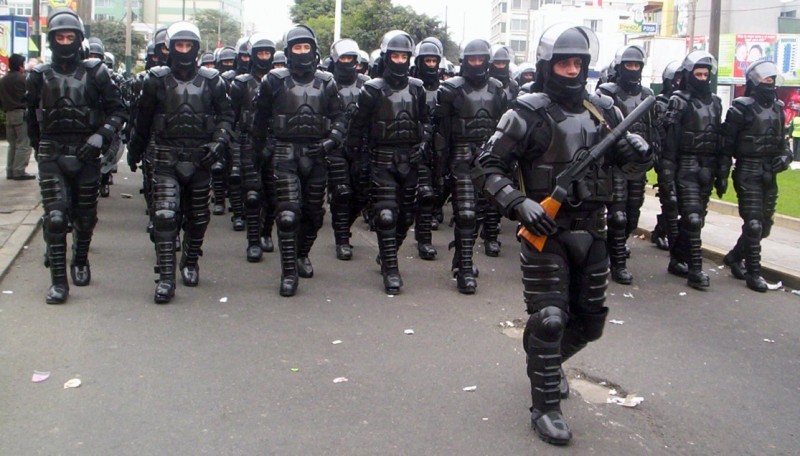 September 30, 2015
> Staff