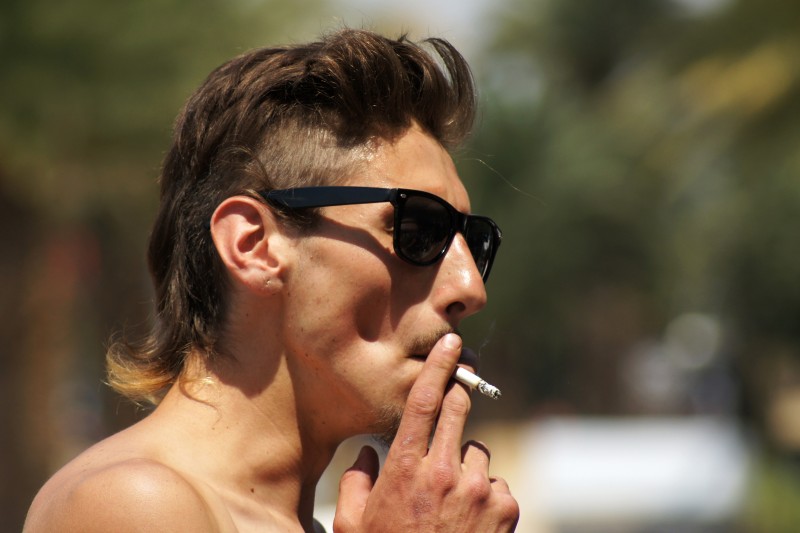 A participant in a 2011 march in favor of marijuana policy reform in Mexico. (Image:
Alfredo Gayou
, CC BY 2.0)
Mexico's Supreme Court Rules Prohibition of Marijuana Use Unconstitutional
November 5, 2015
By Staff
Top Story — Mexico's Supreme Court ruled on Wednesday in favor of allowing the four members of a marijuana-rights organization to grow and smoke their own marijuana, a move that could set the stage for eventual legalization of the drug.
The Mexican Society for Responsible and Tolerant Personal Self-Consumption, called SMART in its Spanish acronym, brought the case in 2013, resulting in Wednesday's 4-1 ruling that found the prohibition of marijuana cultivation for personal use to be a violation of the right to "free development of a personality" and therefore unconstitutional.
While the ruling only applies to the members of SMART, drug policy reform activists say the ruling should be extended to all and that it could be a potential first step in the full decriminalization of drugs in Mexico. For his part, President Enrique Peña Nieto told reporters on Wednesday that he has always supported a broader debate on drug legalization, The Guardian reported.
"This does not open or in any way signify the legalization of marijuana consumption, nor the commercialization, nor the transportation of it," he added.
The decision follows a 2009 ruling that decriminalized possession of small amounts marijuana, cocaine and heroin for personal use, offenses which, prior to that ruling, rarely resulted in legal action, officials told The New York Times.
In an October survey by polling firm Parametria, 77 percent of respondents said they oppose the legalization of marijuana, although 81 percent said they would support its legal use for medicinal purposes.
Headlines from the Western Hemisphere
North America
Caribbean
Central America
Andes
Southern Cone