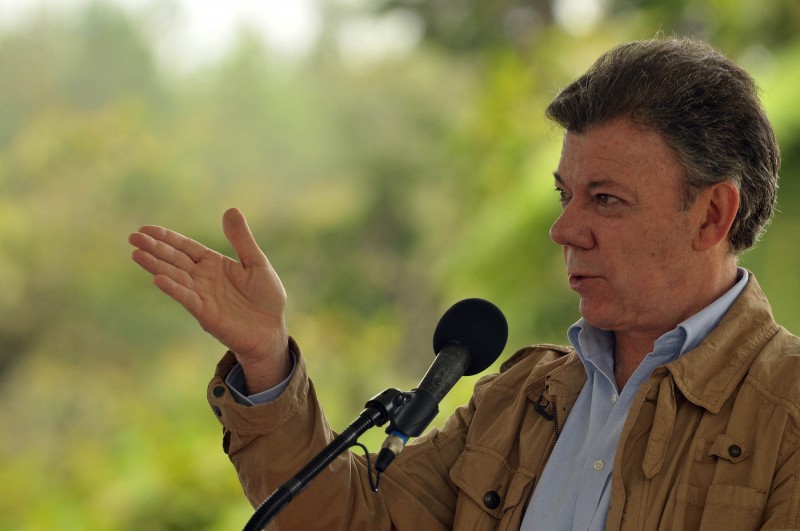 US Drug War Ally Colombia Will Legalize Medicinal Marijuana
November 13, 2015
By Staff
Top Story — On Thursday, Colombia's government announced it will legalize the commercial sale of marijuana for medical and scientific use, The Associated Press reported.
The upcoming decree by President Juan Manuel Santos will provide for every step of the commercialization of marijuana, including distributing licenses to cultivators, vendors, and overseeing the eventual export of marijuana-based products.
Colombia follows the lead of other Latin American countries such as Mexico, Chile, and Uruguay, who have all attempted to introduce policies to partially decriminalize or legalize marijuana within their borders, with varying degrees of success. Last week, a Mexican Supreme Court ruling which allowed the use of marijuana by members of an activist group was seen as opening the door to a larger debate on drug policy reform.
Uruguay was the first country in the region to legalize the cultivation and consumption of marijuana in 2013.
As the AP reports, conservative critics fear that Colombia's announced change to marijuana policy indicates a "weakening" on drug policy, in a country that has both been a key ally of the U.S. in its anti-drug efforts and a top supplier of cocaine. Santos' administration in May suspended the aerial spraying of chemical defoliant against coca plants, although recent reports suggest officials are seeking a new chemical with which to restart the practice.
Headlines from the Western Hemisphere
North America
Caribbean
Central America
Andes
Southern Cone