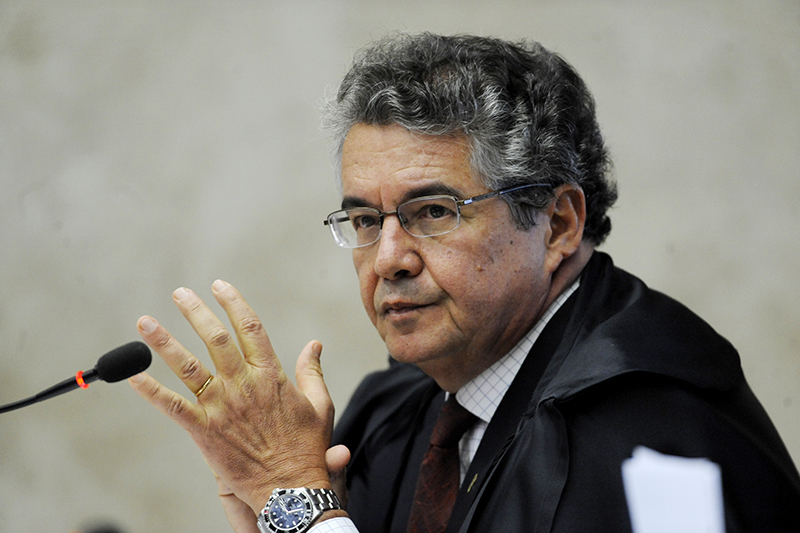 Brazilian Judge Rules Vice President Must Face Impeachment, Complicating Succession Plans
April 6, 2016
By Staff
Top Story — A Brazilian Supreme Court justice on Tuesday ordered Congress to initiate impeachment proceedings against Vice President Michel Temer, complicating efforts by Temer's party to install him in the presidency after impeaching President Dilma Rousseff.
The order, by Judge Marco Aurelio Mello, came on the same day that Temer stepped down as head of the Brazilian Democratic Movement Party (PMDB). Rousseff's opponents in Congress, many of whom backed a Temer presidency, must now re-calculate their vote against the president, considering her second-in-command is now accused of the same crime as Rousseff.
Rousseff and Temer stand accused of manipulating the government's books to conceal a large budget deficit ahead of the president's 2014 re-election. Mariel Márley Marra, the lawyer who authored the impeachment petition against Temer, told the BBC on Tuesday that the president and vice president should be judged in tandem.
The speaker of the house, Eduardo Cunha, also of the PMDB, launched impeachment proceedings against his political nemesis Rousseff in December, the same month in which he shelved a petition to impeach his ally, Temer, on the same grounds. Mello, the judge, said on Tuesday that Cunha lacked the authority to set aside such a petition, and that the decision to reject or go forth with it could only be made by a congressional committee.
Cunha said he will appeal Mello's ruling. An analyst who spoke to Reuters, however, said the ruling is unlikely to be overturned. For his part, Mello said Cunha will be considered criminally responsible should he fail to immediately act on the Supreme Court order.
Temer, meanwhile, stepped down on Tuesday as the leader of PMDB to distance himself from the party's attempts to de-legitimize an administration that he remains a part of. Temer's announcement came one week after PMDB, Brazil's largest party, abandoned Rousseff's governing coalition. At the time, the split appeared to deal a fatal blow to the president.
The impeachment committee's vote on whether Rousseff perpetrated an impeachable crime is scheduled for April 11.
Headlines from the Western Hemisphere
North America
Caribbean
Central America
Andes
Southern Cone