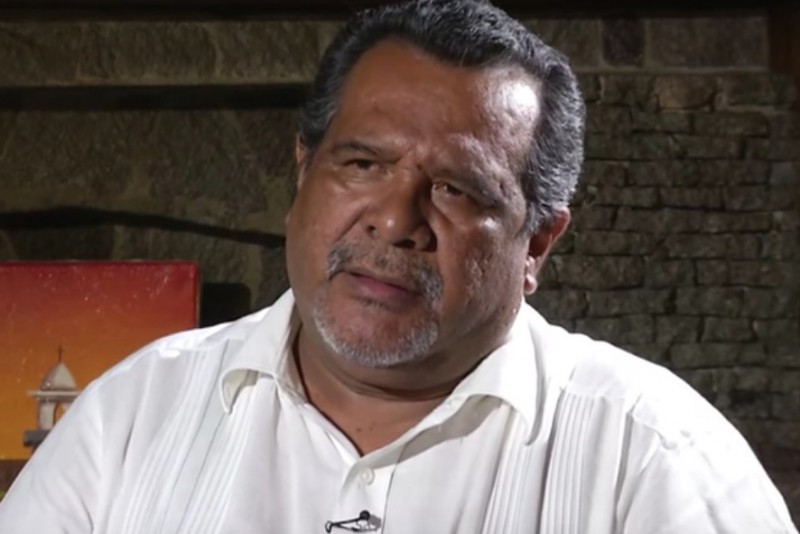 El Salvador Arrests Architects of Failed Gang Truce
May 4, 2016
By Staff
Top Story — El Salvador's Attorney General's Office on Tuesday announced the arrest of 21 people involved in a controversial 2012 gang treaty that has since broken down, including former congressman and ex-guerrilla Raúl Mijango, who mediated the truce, as well as 17 other former government officials and three police officers, The Associated Press reported.
The 2012 treaty between leaders of the rival Barrio 18 and Mara Salvatrucha gangs had been praised at the time for helping cut El Salvador's murder rate in half, although critics said gangs merely took advantage of the temporary peace to rearm before the truce formally broke down a year later, Reuters reported.
Additionally, Attorney General Douglas Meléndez said the consequences of the treaty may have been mistakenly interpreted as gains, according to the AP.
"While the homicide rate may have gone down, at the same time disappearances increased, and that created what came to be known as clandestine burial sites," Meléndez said. He added that the truce ultimately contributed to "the strengthening and expansion of the gangs' territories."
Under the terms of the treaty, Barrio 18 and Mara Salvatrucha leaders serving time in a maximum security prison known as Zacatraz would be transferred to prisons that would allow them more access to the outside world. According to Meléndez, the agreement ended up giving imprisoned gang leaders more latitude to enjoy banned items, such as cellphones and TVs.
Mijango, the mediator, was taken into custody for allegedly colluding with gang members to smuggle contraband items into prisons. At the time of his arrest, Reuters reported, Mijango was working to get another truce off the ground, even though the government has ruled out the possibility of future pacts.
The 2012 treaty's dissolution led to skyrocketing murder rates in El Salvador, which recently surpassed Honduras to become the deadliest country in the Western Hemisphere, with homicide levels unheard of since the end of the country's civil war in 1992. The government has responded to the surge in violence with an aggressive crackdown in gang activity, a move that experts say has led to more violence.
El Salvador's police chief, however, told reporters measures to curb gang violence are working, with 352 murders in the country in April, a 15.8 percent drop from the same month last year; it was not immediately clear if that drop in murders was the result of gangs (or the security forces) resorting to more forced disappearances.
Headlines from the Western Hemisphere
North America
Caribbean
Central America
Andes
Southern Cone