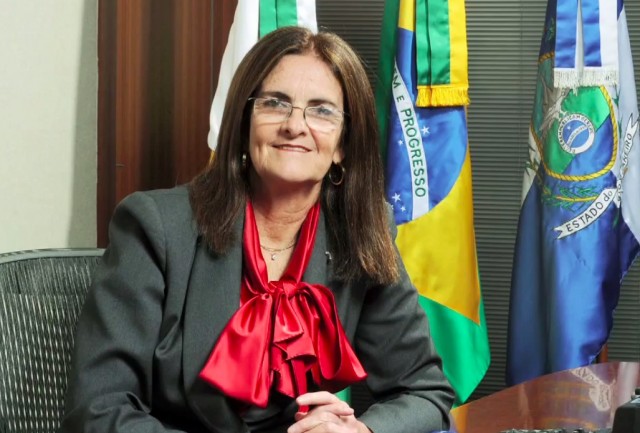 Petrobras CEO Maria das Graças Foster
Shares of Brazilian Oil Giant Petrobras Spike Due to Reports of CEO Resignation
February 4, 2015
By Staff
Top Story — Shares of the Brazilian oil giant Petrobras on Tuesday soared by more than 15 percent — the company's most significant one-day jump since 1999 — following newspaper reports that President Dilma Rousseff will replace the company's chief executive officer. Petrobras, which is partially state-run, is currently embroiled in a corruption scandal alleged to involve billions of dollars and key members of Rousseff's Worker's Party.
Maria das Graças Foster, a long-time associate of Rousseff, met with the president in private and agreed to step down at the end of February from her role as CEO of Petrobras, according to a report published by Brazilian daily Folha de São Paulo on Tuesday. The report sent company shares shooting up by 15.5 percent in São Paulo, closing at 10 reais — the largest one-day jump in 16 years.
Rousseff administration officials acknowledged that the president met with the Petrobras CEO on Tuesday at the presidential palace in Brasilia, but declined to comment on what Rousseff and Foster discussed. Petrobras representatives turned down requests for comment, and Folha de São Paulo did not disclose its source for the report.
The president has been under intense pressure to overhaul the embattled oil company, after a massive corruption scheme involving Petrobras and the ruling Workers' Party first came to light in Brazilian media. According to investigators, at least $3.7 billion — and possibly more than $28 billion — were diverted over years of systematic bribery, kickback schemes and price-fixing. Over 20 executives have been arrested since police went public with their investigation.
Headlines from the Western Hemisphere
North America
Remittances from Mexicans living abroad, one of the country's primary sources of foreign income, jumped 7.8 percent in 2014 after having dropped 3.7 percent in 2013.
Mexican President Enrique Peña Nieto asked his country's federal anti-corruption watchdog agency to investigate luxury homes purchased by himself and his wife, which were part of a conflict-of-interest scandal that has damaged the embattled president's reputation.
After the September disappearance of 43 students from a teachers' college in Mexico, human rights groups in the country are petitioning the U.N. Committee on Enforced Disappearances to provide a special rapporteur for Mexico, where activists say forced disappearances are a widespread problem.
Caribbean
Cuban officials have released several new photos of Fidel Castro to dispel ongoing rumors of his declining health and possible death, the first photos of the leader released since August.
As Cuba and the United States are set to continue diplomatic talks in Washington D.C., the Los Angeles Times profiles the two women diplomats leading their respective countries' delegations — American Roberta Jacobson and Cuban Josefina Vidal.
Major league baseball scouts headed to Puerto Rico to view Tuesday's Caribbean Series, many just to view Cuban talent who may soon be recruited more easily, as moves to normalize relations between the United States and Cuba continue.
Central America
Pope Francis on Tuesday approved a martyrdom declaration for Salvadoran Archbishop Óscar Romero, who was killed in 1980 by a right-wing death squad for being an outspoken human rights advocate and critic of the Salvadoran government.
Guatemala's plans to use anti-drug flight radar to curb drug trafficking and demonstrate the country's advances given this year's general elections, may only push traffickers to use maritime routes.
The U.S. State Department's 2016 budget includes $1 billion for improving the economies and governments of Central America — about three times the amount that usually goes towards the region — in an effort to curb migration to the United States.
Andes
Government officials spread throughout Venezuela on Wednesday to occupy the popular Dia Dia supermarket chain, ensuring shoppers could purchase enough sugar in light of severe supply shortages and long checkout lines.
Colombia is seeking the assistance of a recently arrested spy chief from the country's now-defunct DAS spy agency in investigations of top aides to former President Álvaro Uribe.
Southern Cone
Papers found in the trash of the Argentine prosecutor found dead in his apartment on Jan. 18 included a drafted request for President Cristina Fernández's arrest for conspiring to interfere with his investigation into the deadly 1994 bombing of a Jewish center in Buenos Aires.
Chilean President Michelle Bachelet's approval ratings rose to 44 percent in January, potentially in relation to new legislation regarding education reform and allowing for the civil union of same-sex couples.
Image: YouTube.

Subscribe to Today in Latin America by Email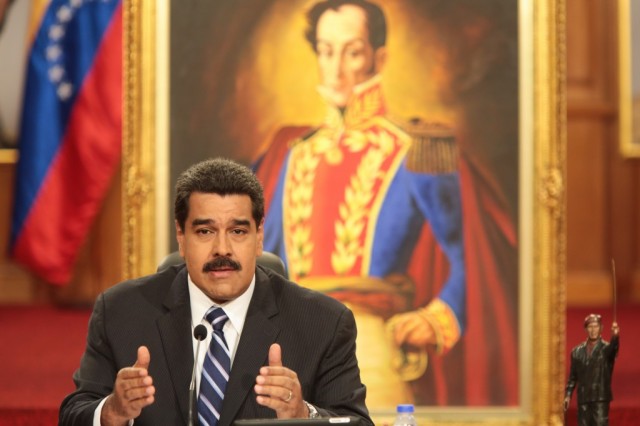 February 3, 2015
> Staff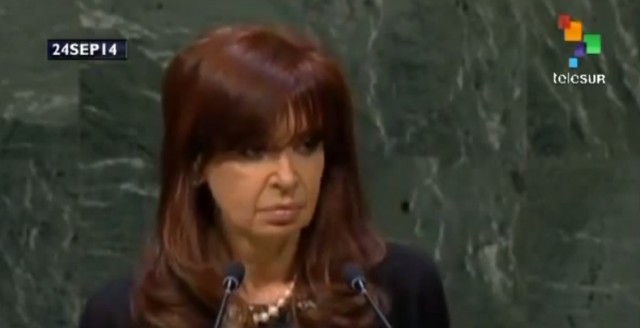 February 5, 2015
> Staff