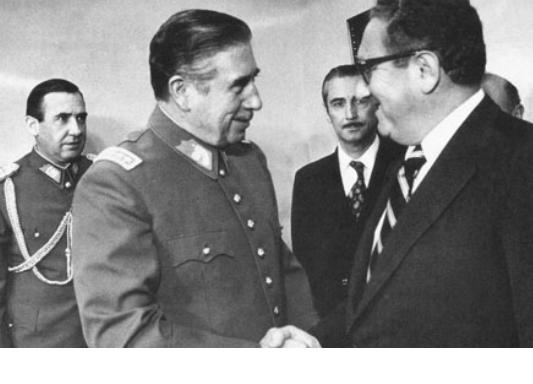 Chile: U.S. Captain Charged for Disappearance of U.S. Citizens in 1973 Coup
November 30, 2011
By Staff
Today in Latin America
Top Story — A  judge has asked Chile's Supreme Court to authorize the extradition of U.S. Navy Capt. Ray E. Davis to Chile for his role in disappearing two Americans during the country's U.S.-backed military coup in 1973.  The murders of 31 year-old filmmaker Charles Horman and 24 year-old student Frank Teruggi, U.S. citizens living in Chile when the military overthrew President Salvador Allende on September 11, 1973, were made famous by the 1982 Costa-Gavras film "Missing". Horman was arrested on September 17, taken to the Chilean National Stadium where thousands were detained and tortured, and was never seen again. According to Chile's national truth commission, Horman was executed on September 18 and Teruggi was executed on September 22. Davis, a former commander of the U.S. Military Group in Chile, allegedly collaborated in the murders with retired Chilean army Brigadier Pedro Espinoza Bravo by providing information about the two men to intelligence agents. Espinoza Bravo is already serving a sentence in prison, but Davis' whereabouts are unclear. Davis said in a 2000 interview that he had nothing to do with the killings.
Read more from the AP.
Headlines from the Western Hemisphere
North America
Caribbean
Central America
Andes
Southern Cone
Image: daveeza @ Flickr.
Subscribe to Today in Latin America by Email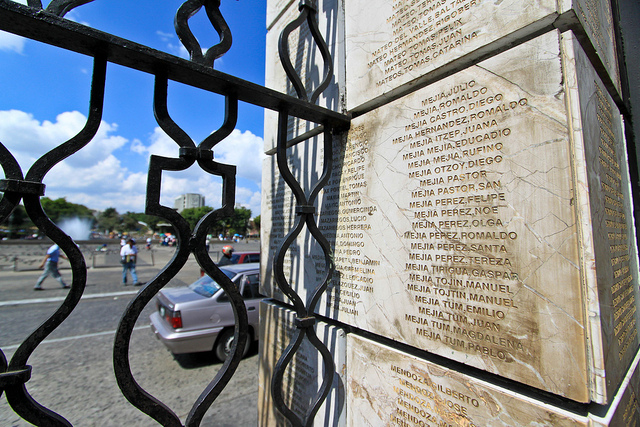 November 29, 2011
> Staff