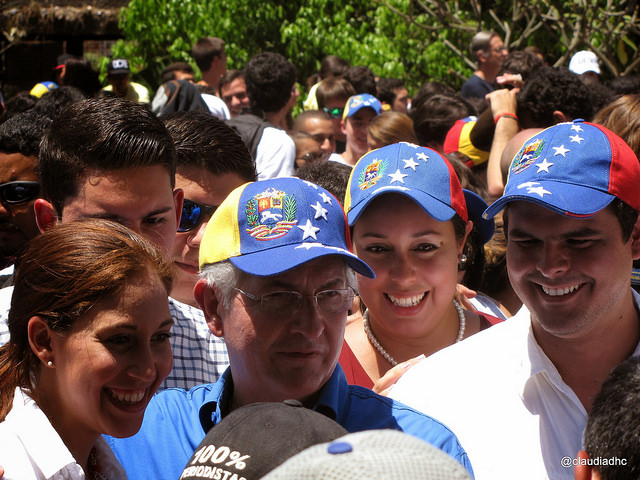 Caracas Mayor Arrested Over Alleged U.S.-Backed Conspiracy
February 20, 2015
By Staff
Top Story — Venezuelan intelligence agents arrested Caracas mayor and opposition figure Antonio Ledezma on Thursday, after officials accused him of plotting a coup against the government of President Nicolás Maduro.
Ledezma's arrest follows declarations made in recent days by Maduro that a group of air force officers were colluding with the local opposition and with the United States to overthrow the socialist government, which has been beset by difficulties including economic woes connected to the steep fall in global oil prices — Venezuela's main export.
The whereabouts of Ledezma are allegedly unknown to his wife and staff. Henrique Capriles — a lawmaker and major opposition figure — led a demonstration outside the intelligence facility where Ledezma was taken, following the mayor's arrest.
Maduro's government has recently faced renewed scrutiny of the detention of another opposition figure, Leopoldo López — arrested for allegedly inciting violence during a wave of violent protests that seized Venezuela in February 2014.
Also on Thursday, an apparently unrelated riot broke out at the Ramo Verde military prison where López is being held, according to local media.
The announcement of Ledezma's arrest shook Venezuela, but it followed another major development: the announcement that for the first time in over ten years, Venezuelans can now legally buy U.S. dollars. Previously, the dollar could only be purchased on the black market. In a country where estimates of inflation reach 66 percent, the dollar is viewed as a safe way to hold onto savings, as The Wall Street Journal noted. The move is also meant to ease a widening budget deficit, as the government previously traded away most of its dollars — earned from selling oil abroad — for generous subsidized rates.
North America
The family of Antonio Zambrano-Montes — an unarmed Mexican immigrant killed Feb. 10 in Washington state after throwing rocks at cops — is seeking an independent autopsy, the latest development in a case that has been referred to as a "Ferguson moment for Hispanics."
A delegation of U.S. Democratic lawmakers met with Cuban Vice President Miguel Díaz-Canel on Thursday, the last meeting of a two-day diplomatic trip.
Amid demonstrations Thursday over the disappearance of 43 students last September from Mexico's Guerrero state, protesters attacked Coca-Cola's offices in the state's capital city Chilpancingo with Molotov cocktails, injuring 10 people and briefly taking two employees hostage.
Caribbean
Telecom company IDT Corp filed an agreement with the U.S. Federal Communications Commission on Thursday to provide international long-distance telephone service between the United States and Cuba, in tandem with Cuba's national telecom provider.
Convicted Dominican drug trafficker Quirino Ernesto Paulino told a TV station on Thursday that from 2002 to 2004, he allegedly gave around $4.6 million in cash to former President Leonel Fernández, who has been touted by members of his party as a potential presidential candidate in next year's general elections.
Central America
Four members of a newly created Honduran military police were arrested for attempting to kidnap the owner of a fruit shop last week, generating additional criticism of the already controversial force, which was created in 2013 and is strongly supported by Honduran President Juan Orlando Hernández.
A top police official in El Salvador has lobbied for an aggressive stance against street gangs, saying that El Salvador is "at war" — a policy that will "likely only increase violence in the short term," according to a report by InSight Crime.
An appellate judge in Costa Rica has overturned the 22-year sentence of Ann Patton — a U.S. citizen who was convicted of murdering her husband in Costa Rica in 2010 — and has ordered a third trial for Patton, who is still unable to leave the country.
Andes
Colombia's court ruled to maintain the current limits on same-sex adoption, which rule that same-sex couples can only adopt a child if it is the biological offspring of one of the partners — a decision that Colombian media has widely praised but some LGBT groups have condemned.
A Colombian court on Thursday denied a request to jail Russell Martín Stendal, a U.S. missionary accused of working with FARC rebels — a claim that he denies but that could still see a trial brought against the Minnesota native.
Southern Cone
A group of Chilean priests have called for the resignation of a bishop they believe helped cover up for Rev. Fernando Karadima, a priest who sexually assaulted altar boys about 20 years ago.
Recently improved diplomatic relations between historically antagonistic Andean neighbors Peru and Chile face a serious challenge after two Peruvian naval officers were charged with treason for allegedly spying for Chile.
Image: Claudia Hernandez, CC BY 2.0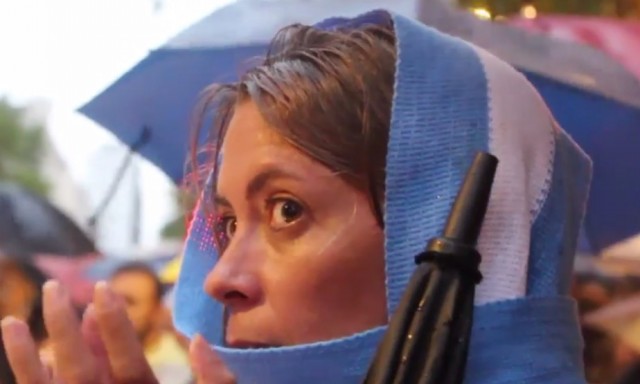 February 19, 2015
> Staff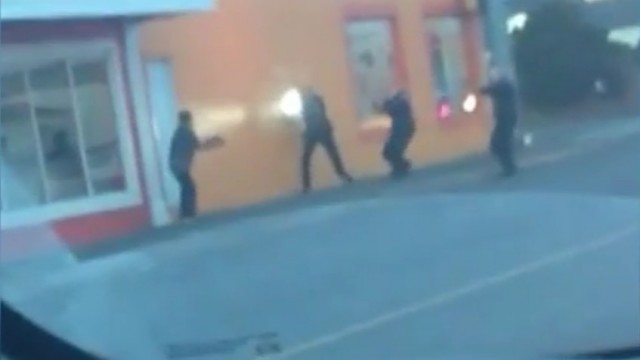 February 22, 2015
> Staff