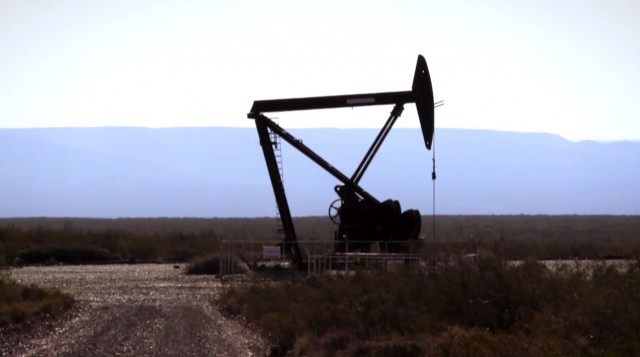 Argentina Passes a Controversial Bill to Attract Oil Investment
October 31, 2014
By Staff
Top Story — Looking to take advantage of its vast and mostly untapped shale oil and gas deposits, Argentina's Congress has passed a controversial bill that will make it easier for foreign capital to invest in the country's energy sector.
The bill, which had already passed through Argentina's Senate, drastically lowers the minimum investment needed for companies to avoid import controls and foreign exchange regulations — a serious boon to potential investors. It now moves on to President Cristina Fernández de Kirchner, who is expected to sign the bill into law.
This legislation is the latest effort to draw foreign investment into Argentina's moribund energy sector. Argentina sits on some of the world's largest reserves of shale oil and gas, yet spends billions of dollars importing fuel, resulting in a $7 billion energy deficit that is eating away at the country's foreign reserves.
Argentina's Vaca Muerta rock formation is said to hold around 23 billion barrels of oil and gas, a figure that could rival Eagle Ford, one of the largest shale gas extraction sites in the United States. The area has already attracted investment from massive companies like Chevron and the world's largest natural gas extractor Gazprom.
The reforms are expected to triple Argentina's oil and gas production in the coming decades, and many see the overhaul as a much-needed boost to the country's failing economy.
Opposition members in Congress, however, are accusing the government of handing national resources to foreign companies with little debate. Additionally, the indigenous Mapuche people that inhabit the Vaca Muerta region are staunchly opposed to hydraulic fracturing or "fracking" — the process used to extract shale oil and gas.
Fracking has been know to contaminate water supplies, contribute to climate change and potentially cause earthquakes. It is also incredibly water-intensive, requiring up to 8 million gallons of water to complete a typical job.
Shale oil extraction has been unpopular with environmentalists in the U.S. and elsewhere, and opposition to fracking has been a growing issue in Argentina.
Headlines from the Western Hemisphere
North America
Caribbean
Central America
Andes
Southern Cone
Image: YouTube
Subscribe to Today in Latin America by Email