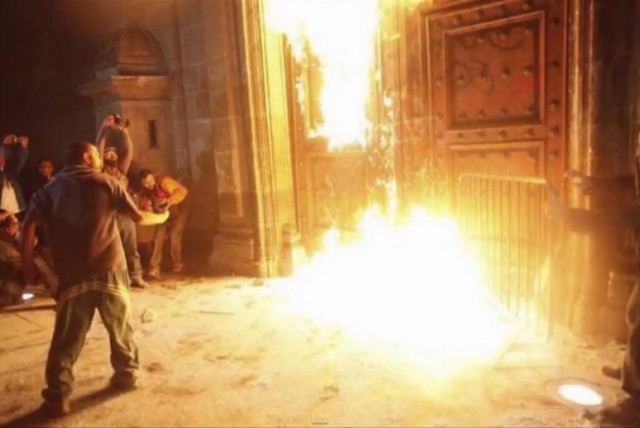 Missing Iguala Students Incinerated, Attorney General Says, as Mexico Erupts in Protests
November 10, 2014
By Staff
Top Story — The 43 students missing since late September were killed and their remains incinerated, Mexico's attorney general announced in a press conference Friday.
According to Murillo Karam, the students appear to have been handed over to members of a local drug gang by police in Iguala on Sept. 26. They were then bundled into trucks and killed, their bodies disposed of in a burning pit at a garbage dump in Cocula, near Iguala. Suspects told authorities they used gasoline and diesel fuel to burn the students overnight and into the following afternoon, and that they threw the resulting ashes and bone fragments into a local river.
Investigators recovered trash bags containing the students' purported remains, acting on information from two suspects. Authorities have not confirmed how the students were killed, but witnesses reported that at least 16 succumbed to asphyxiation in a truck.
Murillo Karam ended the news conference with an off-the-cuff remark announcing that he was tired. His comment, "Ya me canse," which translates roughly into "I'm tired," or "I've had enough," quickly became a rallying cry on the streets and social media. Protesters carried hand-made signs expressing their fatigue over corruption and narco-violence, while the hashtag #YaMeCanse was widely shared on Twitter.
In Guerrero, protesters on Saturday set fire to vehicles outside the governor's office in Chilpancingo, while thousands in Mexico City gathered in the main plaza, the Zócalo. The mostly peaceful demonstrations in Mexico's capital took a violent turn when a group of protesters set fire to the presidential palace's wooden door.
Mexico's President Enrique Peña Nieto, who condemned that act of vandalism, was not in the palace at the time, as he lives in a residence in another part of the city. Peña Nieto, who has been widely criticized for the pace of his government's resposne to the case of the missing Iguala students, left on Sunday for a six-day diplomatic trip to China and Australia, despite demands that he cancel it to prioritize the investigation.
Headlines from the Western Hemisphere
North America
Caribbean
Central America
Andes
Southern Cone
Image: Youtube
Subscribe to Today in Latin America by Email