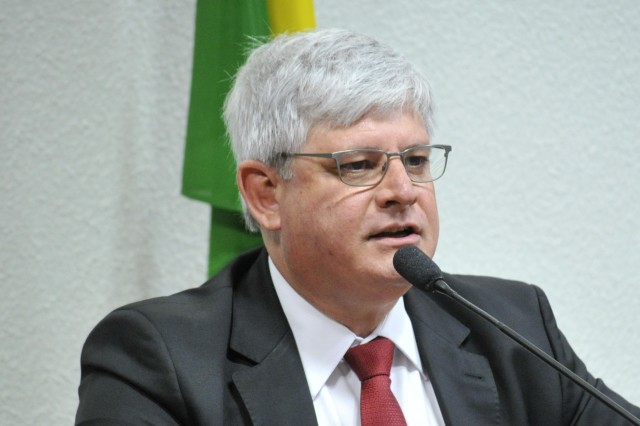 Brazil Charges 36 Over Petrobras Corruption Scandal
December 12, 2014
By Staff
Top Story — Brazilian prosecutors on Thursday filed criminal charges against 36 people for alleged involvement in a massive kickback scheme at oil giant Petrobras, Brazil's largest company, which is partially state-run. The indictments include top executives at six of the country's major engineering firms and two former Petrobras directors.
The 36 charged are accused of money laundering, corruption, and forming a criminal organization. Prosecutors allege that billions of dollars were paid as bribes to Petrobras by several engineering companies in order to secure lucrative contracts. The money, in turn, was allegedly funneled into funds for the ruling Worker's Party and its allies.
News of the scheme, made public in November, followed a months-long investigation codenamed "Operation Car Wash," and has scandalized the Brazilian public due to its size and reach.
Alberto Youssef, the police's main informant, who was also indicted on Thursday, has accused President Dilma Rousseff and her predecessor and mentor Luiz Inácio Lula da Silva of knowing about the scheme and allowing their political party to benefit from it. Rousseff chaired Petrobras' board of directors from 2003 until being elected president in 2010, a period in which nearly $4 billion was allegedly transferred to the Worker's Party and its allies.
Both Rousseff and Silva deny the allegations, and Youssef has offered no proof of their involvement.
Speaking at a news conference on Thursday, Prosecutor-General Rodrigo Janot said, "These people stole the pride of Brazilians," adding that "we're far from being at [the investigation's] end."
Headlines from the Western Hemisphere
North America
Caribbean
Central America
Andes
Southern Cone
Image: Geraldo Magela/Agência Senado, CC BY 2.0
Subscribe to Today in Latin America by Email
December 11, 2014
> Staff