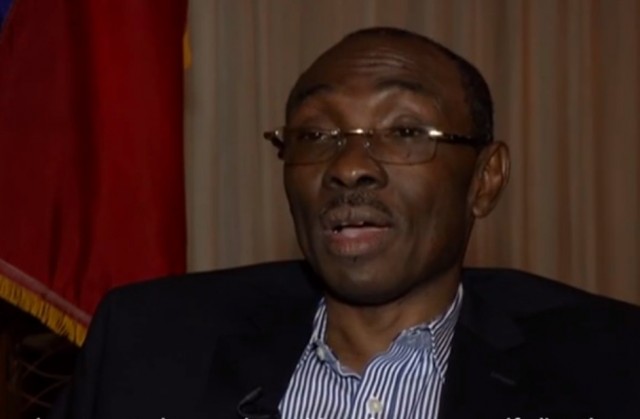 After Government Collapse, New Haitian Prime Minister Takes Office
January 15, 2015
By Staff
Top Story — The new prime minister of Haiti took office on Wednesday by default after parliament dissolved the day before. The breakdown of parliament followed government and opposition leaders failing to authorize much-disputed elections — overdue since 2011 — by a Monday deadline.
On Sunday, President Michel Martelly announced that he had reached a last-minute consensus with several members of the opposition ahead of the deadline, but the agreement collapsed. The president was meant to call for elections in 2011, but has remained in a deadlock with the opposition-majority Senate.
On Monday, President Martelly cancelled a news conference with the foreign press in observance of the fifth-anniversary of the 2010 earthquake that devastated much of Haiti's capital city.
Prime Minister Evans Paul is the former mayor of Port-au-Prince and a 2006 presidential candidate. The Chamber of Deputies and Senate have yet to confirm his new position as prime minister — for which he was appointed by Martelly — although the failure of legislators to agree by Monday ensured that Paul assumed the post automatically. The unmet deadline also means that Martelly can now rule by decree.
In an interview on Wednesday with The Associated Press, Paul said he will rebuild the government by appointing a new electoral council in the next few weeks, and that elections will be called this year.
Protests over the government impasse have roiled for months, with about 1,500 demonstrators calling for the president's resignation on Saturday.
The international community has thrown its support behind Martelly, with representatives from the European Union, United States, Canada and Brazil signing a joint statement pledging to co-operate with Martelly "and whatever legitimate Haitian government institutions remain." The statement also expressed frustration over the opposition's unwillingness to reach an agreement after Martelly made several concessions, one of which was to pressure former Prime Minister Laurent Lamothe to resign.
Headlines from the Western Hemisphere
North America
Caribbean
Central America
Andes
Southern Cone
Image: YouTube
Subscribe to Today in Latin America by Email