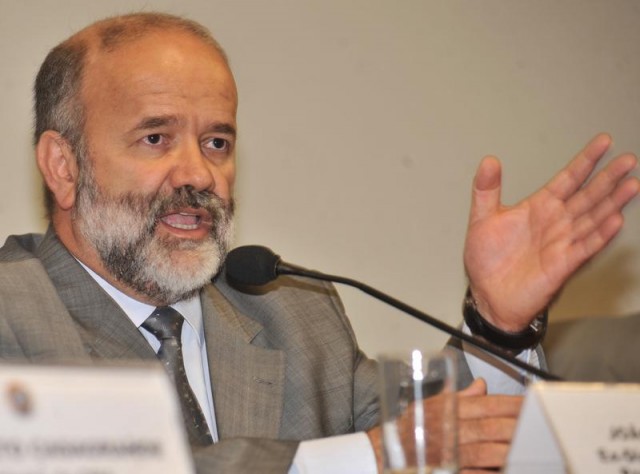 High-Ranking Workers' Party Official Testifies on Petrobras Scandal
February 6, 2015
By Staff
Top Story — João Vaccari Neto, the treasurer of Brazil's ruling Workers' Party, testified on Thursday about his alleged involvement in the massive kickback scheme involving billions of dollars at state-run oil giant Petrobras — the first top party member to be compelled for questioning. The warrant ordering Vaccari's testimony was issued early on the same day, part of 62 legal orders related to the ongoing probe, and came one day after six top Petrobras executives resigned, including Chief Executive Officer Graça Foster.
Vaccari is the highest-ranking Workers' Party official to date to testify about the ongoing case; according to a judge, he took as much as $200 million in kickbacks on behalf of the party. He turned himself in to police in São Paulo shortly after federal prosecutor Carlos Lima announced the warrant during a press conference.
"We possess information regarding donations he requested, legal or illegal, involving people who had contracts with Petrobras," Lima said. The police also conducted a search of Vaccari's house.
The Workers' Party treasurer had been implicated in the scheme by director Paulo Roberto Costa who testified against him after his own arrest last year.
Vaccari did not answer press questions when he left police headquarters, following his testimony. On the Workers' Party site, he stated that "I answered all questions put to me by the police chief with transparency, candor and tranquility."
Investigators claim that a minimum of $3.7 billion, but potentially more than $28 billion, went missing from the partially state-owned oil company's coffers during the period in which the kickback scheme is alleged to have occurred. According to prosecutors, engineering contractors paid bribes worth billions of dollars to Petrobras in exchange for contracts — the money, in turn, being disguised as legal campaign donations for members of the Workers' Party. More than 20 executives have been arrested so far, and prosecutors are expected to issue arrest warrants for politicians later this month.
Headlines from the Western Hemisphere
North America
Caribbean
A flu epidemic in Puerto Rico has left one dead and more than 140 hospitalized in the past month.
The U.S. is pressuring Cuba to allow the opening of a U.S. embassy in Havana by April, according to officials, even though Cuba first wants the U.S. to remove it from its list of nations that sponsor terrorism.
Central America
Costa Rica continues to grow in importance as a transit point for cocaine traveling from South America to the U.S., a trend officials connect to a three-year high of 471 homicides recorded in 2014.
The Chinese company planning to construct a transoceanic canal through Nicaragua has given over 15,000 pre-Columbian artifacts collected by archaeologists along the route of the canal to the Nicaraguan government, a new report suggests.
The president of the Honduran soccer team Real España was shot to death by unknown gunmen on a road in the northern part of the country.
Andes
A human rights lawyer who defended Nelson Mandela will join the legal team of Leopoldo Lopez, a jailed Venezuelan opposition leader accused of planning the violent anti-government protests last year.
Amid a crackdown by Venezuelan officials on companies accused of causing widespread scarcities in the country, the executives of Venezuela's two largest privately-owned pharmacy chains were arrested after being accused of supply "irregularities" and destabilizing the economy — claims that critics say are attempts to distract attention away from the government's mishandling of the economy.
Peru's government announced Wednesday the creation of a no-fly zone in the VRAEM region — a major coca-producing river valley where almost 90 percent of cocaine produced is flown out of the region.
Southern Cone
Investigators in Argentina have asked former spy chief Antonio Stiuso, who assisted prosecutor Alberto Nisman in his investigation of an alleged high-level cover-up related to the 1994 bombing of a Buenos Aires Jewish community center, to testify in an investigation into Nisman's mysterious death.
Wealthy Brazilians are seeking to move their money to relative safe havens like Miami in increasing numbers due to anxieties about their home country's faltering economy and rising crime rate, according to a new report.
Image:Agencia Brasil, CC BY 3.0 BR
Subscribe to Today in Latin America by Email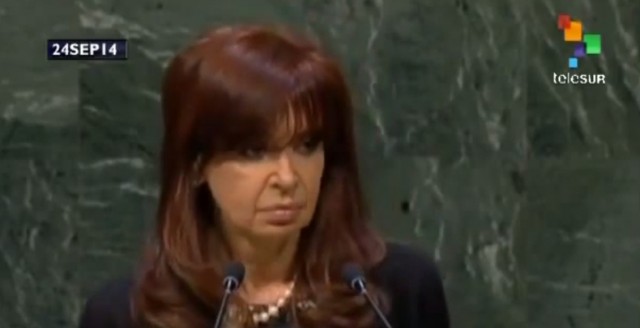 February 5, 2015
> Staff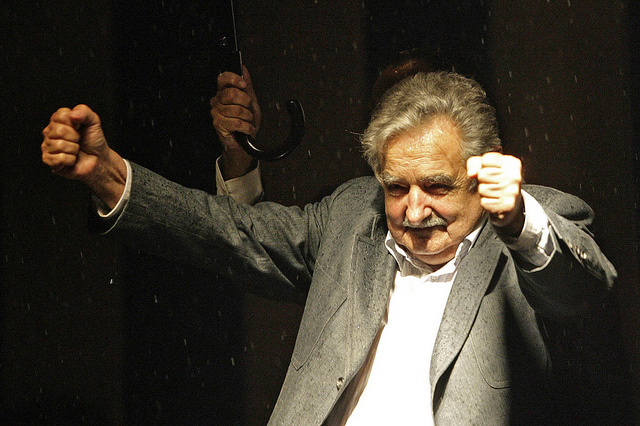 February 9, 2015
> Staff