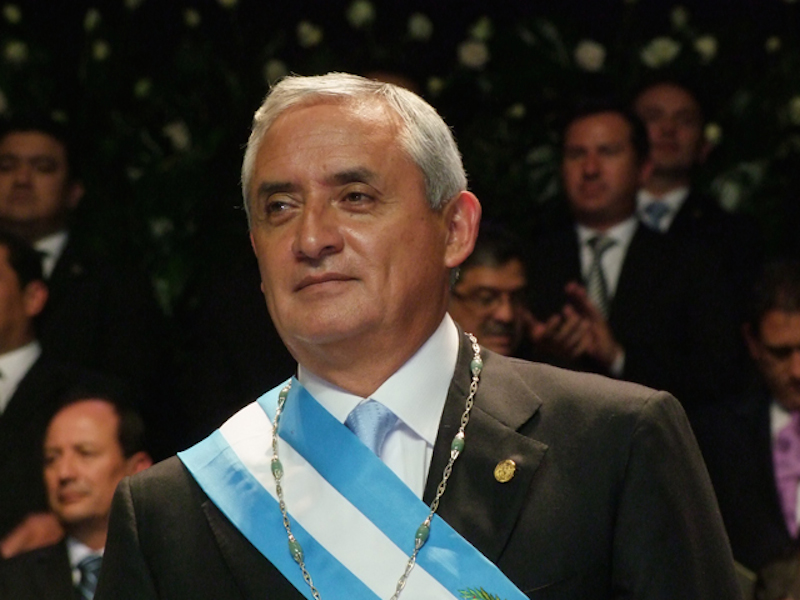 As Corruption Case Unfolds, Guatemalans Call for President's Resignation
May 18, 2015
By Staff
Top Story — Thousands of Guatemalans staged a protest in the capital on Saturday, calling for the resignation of President Otto Pérez Molina after his vice president stepped down in connection with a large corruption scandal.
The demonstration in Guatemala City, which was accompanied by smaller rallies nationwide, does not appear to have been organized by a specific group, The Associated Press reported, but instead through social media. In addition to calls for Pérez Molina's resignation, protesters demanded jail time for those among the more than 50 linked so far to a corruption scheme involving diverted customs duties.
Roxana Baldetti resigned on May 8 as vice president after legislators announced an investigation into her role in the scheme could proceed. While she has denied any wrongdoing, her assistant has been named by investigators as the leader of the corruption ring, The Associated Press reported.
Peréz Molina himself has been accused of corruption. Among other claims, an investigation by research firm Southern Pulse highlighted the president's links to an airline accused of working alongside the Mexican Sinaloa drug cartel.
Headlines from the Western Hemisphere
North America
Caribbean
Central America
Andes
Southern Cone