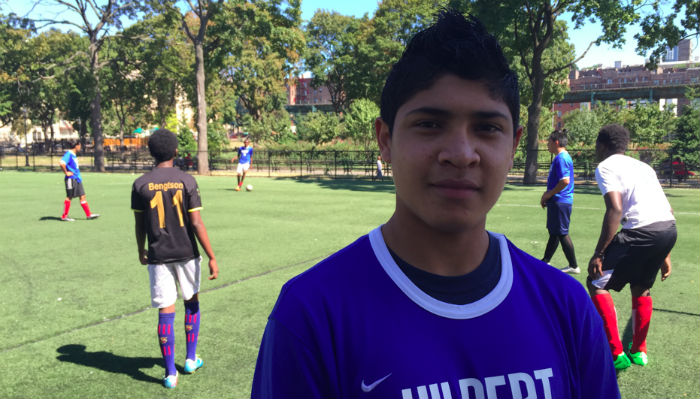 Cristian Contreras plays on a soccer team largely comprised of other unaccompanied minors. Credit: Nicki Fleischner.
Undocumented Immigrants to Meet Pope Francis in New York
NEW YORK — On a small soccer field in the shadows of Yankee Stadium, Cristian Contreras practices in the goal. It is where he has spent most of his Saturdays this year, a welcome respite from high school and immigration court. Nearly two years have passed since Contreras, at 16, fled gang violence in Honduras, but his precarious legal situation remains unresolved. Just last year the "unaccompanied minors crisis" became a media fixation in the United States, but the country's attention has since moved on. A visit from Pope Francis will change that.
On Sept. 25 at a school in East Harlem, New York, the pope will bless Contreras and 150 other migrants and refugees, the majority of whom are Spanish-speaking, and some of whom are undocumented.
"I will ask him to pray for the violence to end in my country," Contreras said, "and for opportunities for all of the immigrants living in the United States."
Contreras is one of over 60,000 minors who has migrated to the United States without a parent or guardian since 2013, nearly all of them fleeing high levels of crime, violence and delinquency in Guatemala, Honduras or El Salvador. With Latin America home to nearly 40 percent of the world's Catholic population, it is no surprise that the pope, known for his humble nature and emphasis on serving the marginalized, has championed their cause.
The New York meet-up is just one stop on Pope Francis' U.S. tour, which began on Tuesday in Washington DC. Now in New York, he is also slated to speak at the U.N. General Assembly and hold a mass at Madison Square Garden, before heading on to Philadelphia.
Since his election as pope in March 2013, Francis has repositioned the priorities of the Catholic church away from social issues, such as abortion and gay marriage, toward serving the world's poor and strong advocacy for immigration reform, including a more open U.S. border. While in Washington D.C., Pope Francis addressed a joint session of Congress — a first for a pontiff — and immigration was the most "pronounced part of his remarks," according to The New York Times. "He's one of the popes that has spoken the most about immigration," said Nancy Cabrera, a social worker with Catholic Charities. "He is making it a central issue."
The son of Italian immigrants born and raised in Buenos Aires, Argentina, Francis is the first pope from Latin America and a native Spanish speaker, making him uniquely suited for the task. And his timing is particularly useful, given the topical and highly controversial nature of U.S. immigration policy and buzz surrounding the 2016 presidential election, including Donald Trump's inflammatory remarks regarding Mexican immigrants, the pope's visit provides unique political opportunities.
One of the most touching moments of his visit thus far came when a five-year-old girl with undocumented parents broke through security to deliver a handwritten letter to Pope Francis, pleading for him to push U.S. lawmakers to pass immigration reform.
For years the Vatican has bordered on political obsolescence. Pope Francis has worked against that. His first written papal document, Evangelii gaudium, proved controversial, eliciting accusations of "Marxism" from right-wing political commentator Rush Limbaugh. In it, the pope condemned the reigning world order of free-market capitalism as an "economy of exclusion," instead urging action that goes "beyond a simple welfare mentality."
Pope Francis has long-proven political clout. Witness his seven million Twitter followers and the publicized role he has played in the U.S.-Cuban diplomatic rapprochement. Pope Francis also intervened in the summer of 2014, when the unaccompanied minors crisis was at the center of U.S. political debates. He said  that all children must be "welcomed and protected" and urged Congress to uphold an existing law that entitled immigrants to a hearing instead of having U.S. border patrol expedite depodtations at the border. He echoed this message of tolerance towards immigrants during Wednesday's address to Congress.
"He is a different kind of pope," said Elvis Garcia, a Migration Counselor at Catholic Charities whose personal history includes migration to the United States from Honduras as an unaccompanied, undocumented child. "We hope that when he goes to D.C. and speaks to President Obama, he will help create an environment more welcoming to migrants."
Garcia's background makes him all-too familiar with the challenges teens like Contreras face upon arrival in the United States, and how much the way that those in a position of authority interact with them can have an impact.
"These kids have been through so much," Garcia said. "So to now have this kind of opportunity is incredible."
For Guadalupe Garcia and Angelica Adrade, there is no doubt Pope Francis will deliver on his message. Both women were selected to meet His Holiness on Sept. 25 and have children at the school, Our Lady of Angels in East Harlem, where the encounter will take place.
"He is very humble, just like us," said Adrade. "We have faith in him." Adrade, originally from Ecuador, has lived as an undocumented immigrant in the United States for 12 years. She heard about the protests against President Rafael Correa that coincided with the pope's visit to Ecuador in July, and said similar mobilization is possible in the United States.
Pope Francis has already inspired heightened activism by the U.S. Conference of Catholic Bishops, which wrote a plea for immigration reform to 43 members of Congress who are alumni of Jesuit schools, including Speaker of the House John Boehner. Since 2013, the Conference has issued four reports on U.S. immigration, specifically calling for "comprehensive reform" that includes legal permits for migrant workers and a pathway to citizenship.
Agueda Sabaneta, originally from Mexico, has lived in New York as an undocumented immigrant for 13 years. Together with 17 other women, she has been embroidering altar linens for the pope to use during his visit. She dreams of the day she will receive her papers so she can visit her parents and family, still living in Mexico, who she has been unable to see since she left. With Pope Francis set to showcase the altar linens during his televised mass at Madison Square Garden Thursday, it will provide visibility and positive attention for undocumented immigrants who often feel overlooked or misunderstood.
Nancy Cabrera, the Catholic Charities social worker, works with an organization that holds English classes for parents from Our Lady of Angels that Adrade and Garcia attend. Cabrera said some undocumented parents feel uncomfortable leaving the house. The pope's support provides tremendous reassurance. "Our hope is that people will start to leave the shadows," said Cabrera. "That they will be unafraid so that they can move forward."
While the political effects of Pope Francis' visit are still undetermined, the ultimate impact may be on the lives of those he personally meets.
"I don't know how he chose us," Adrade said, "but thank God that he did."
Nicki is a Henry MacCracken Fellow at New York University, where she is earning a masters degree in Global Journalism and Latin American Studies. She is from New York City but has lived and traveled throughout the Caribbean, where she studied, wrote and worked as an English and Spanish teacher. She is particularly interested in contemporary culture in Havana, Cuba. Nicki earned her bachelor's degree in International Literary and Visual Studies at Tufts University.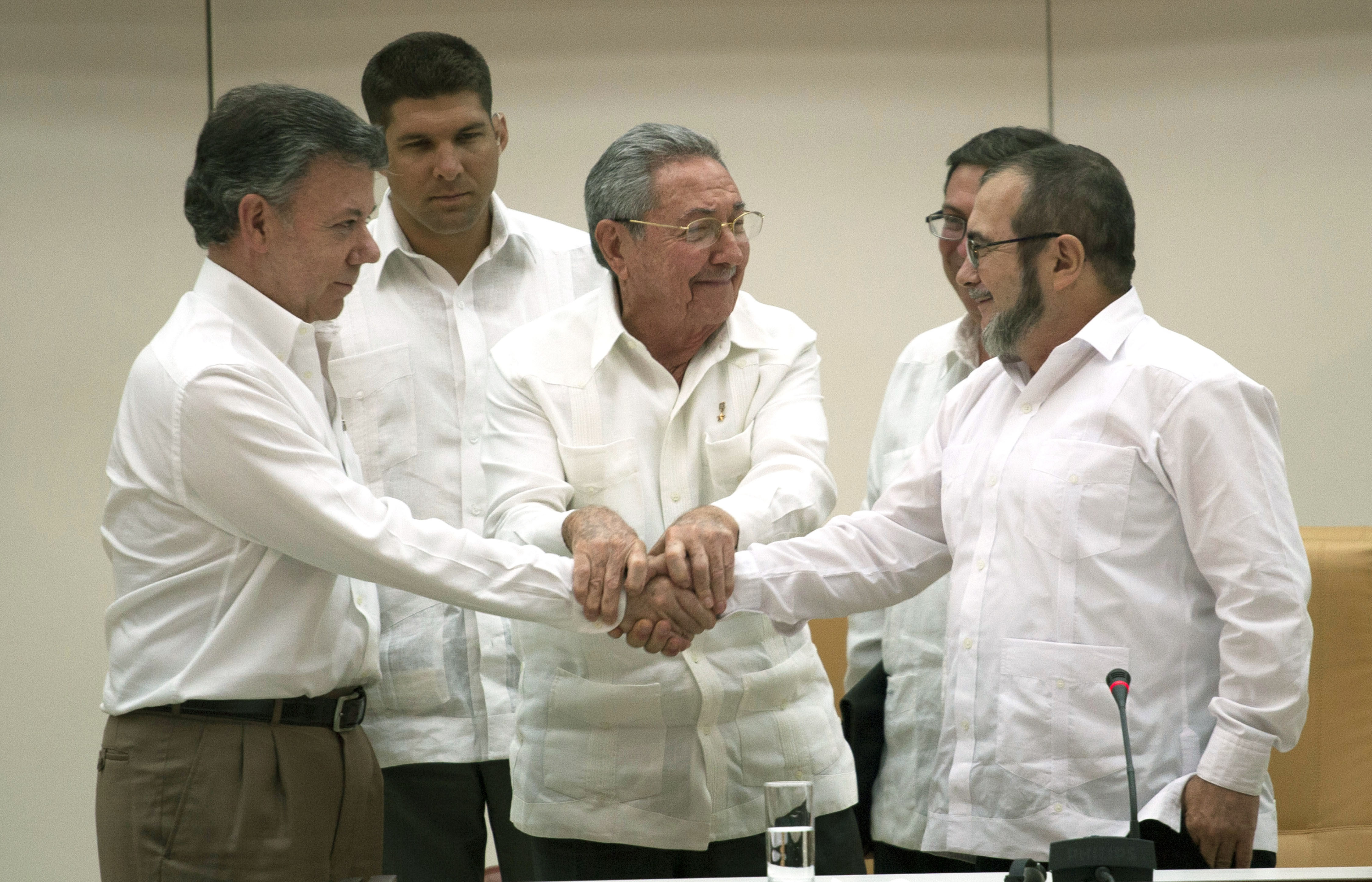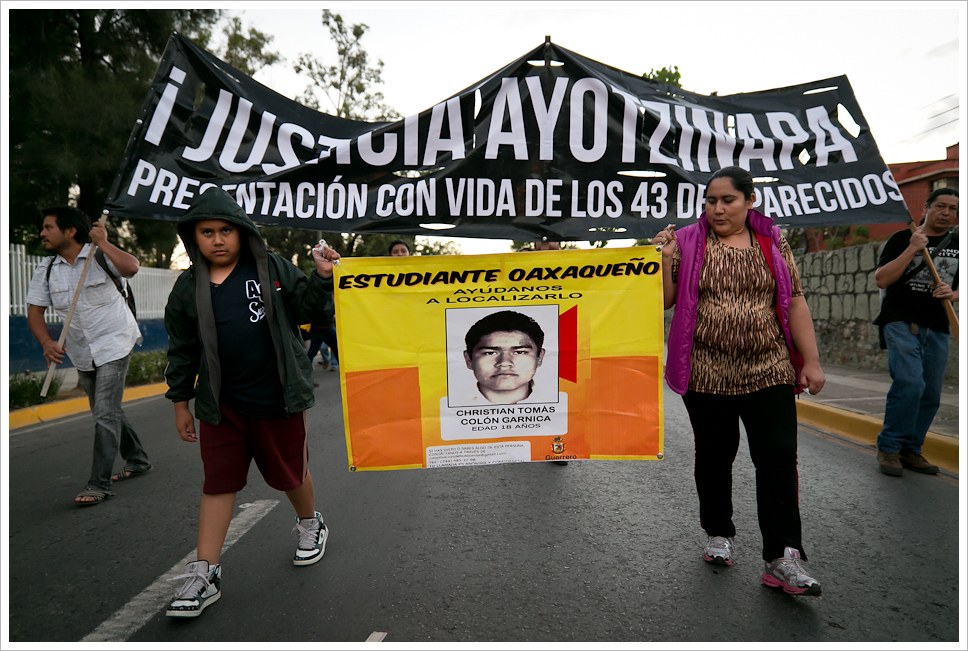 September 25, 2015 > Staff