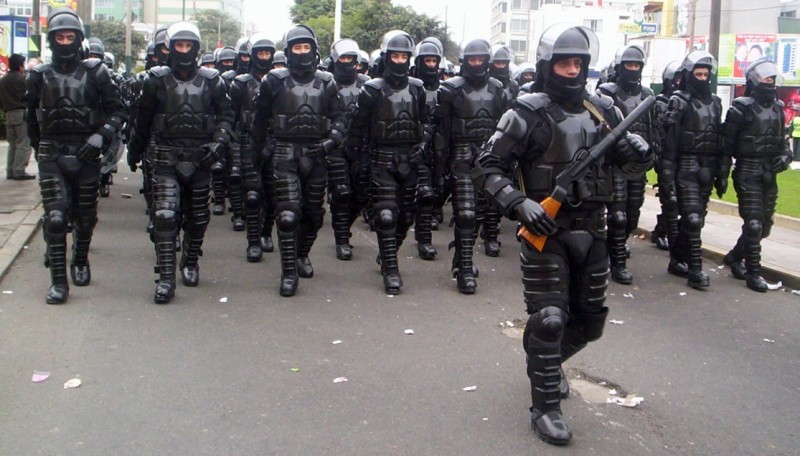 Peru Declares State of Emergency Over Anti-Mining Protest Deaths
September 30, 2015
By Staff
Top Story — The Peruvian government on Tuesday called a 30-day state of emergency following a clash between anti-mining protesters and police that left four people dead and 22 injured. The announcement marks the second time this year that a state of emergency has been declared following fatalities in an anti-mining protest.
The government suspended civil liberties and deployed military personnel to the country's central highlands, where the Chinese-owned Las Bambas copper mining project is under way. The deadly confrontation occurred on Monday when police opened fire on protesters who had reportedly trespassed on property owned by the Chinese consortium spearheading the project.
Four farmers died after being hit by gunfire; Fourteen other farmers and eight police officers were wounded. Two of the injured police officers suffered skull fractures, according to a police general who spoke to RPP radio.
Tensions between mining interests and anti-mining protesters in Peru have escalated in recent months, most notably at the site of the Tía María copper mine project in the country's southern region, where seven people have died during clashes between police and protesters since 2011, according to The Guardian.
Peru is the 3rd-largest copper exporter in the world. The nearly complete, $7.4 billion Las Bambas project is slated to become one of the biggest copper mines in the world once production begins in 2016, according to the Financial Times.
Headlines from the Western Hemisphere
North America
Caribbean
Central America
Andes
Southern Cone