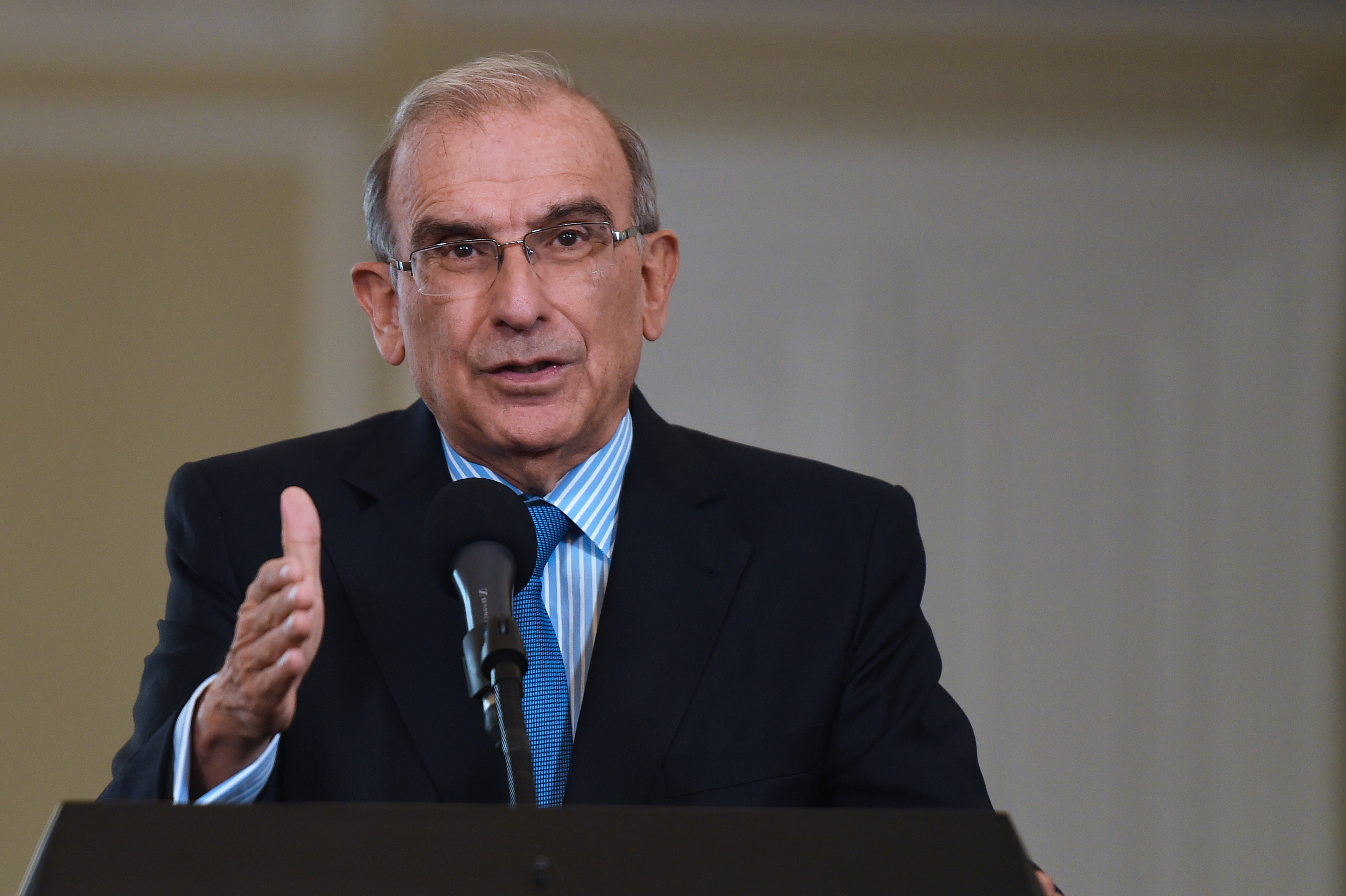 Humberto de la Calle, Colombia's chief negotiator in peace talks with FARC rebels, explains the two sides' agreement to search for disappeared people. (Image:
César Carrión
, public domain)
Colombian Government, FARC Agree to Search for Tens of Thousands of Missing People
October 19, 2015
By Staff
Top Story — Colombia's government and FARC rebels agreed Saturday to collaborate on finding the tens of thousands of people who have disappeared since the country's armed conflict began more than 50 years ago.
The announcement addresses a key sticking point between the two sides in peace negotiations, which have lasted for nearly three years in Havana, Cuba. According to Colombia's attorney general, 52,000 people have disappeared since the war began, but local victim groups say that number may be higher: between 70,000 and 100,000.
Representatives for both sides said they will create a special unit to search for the disappeared, and that they will release information to the families of the missing. They have also pledged to share information with the International Committee of the Red Cross, which will conduct its own searches for victims. Some 220,000 people have been killed during the war, the longest ever in Latin America.
President Juan Manuel Santos hailed the development as "another step for peace." Officials have been holding peace talks in Cuba since November 2012, and are committed to a March 23 deadline for a final deal. Once an agreement is reached, it will have to be approved by Colombian voters before it can be ratified.
Headlines from the Western Hemisphere
North America
Caribbean
Central America
Andes
Southern Cone