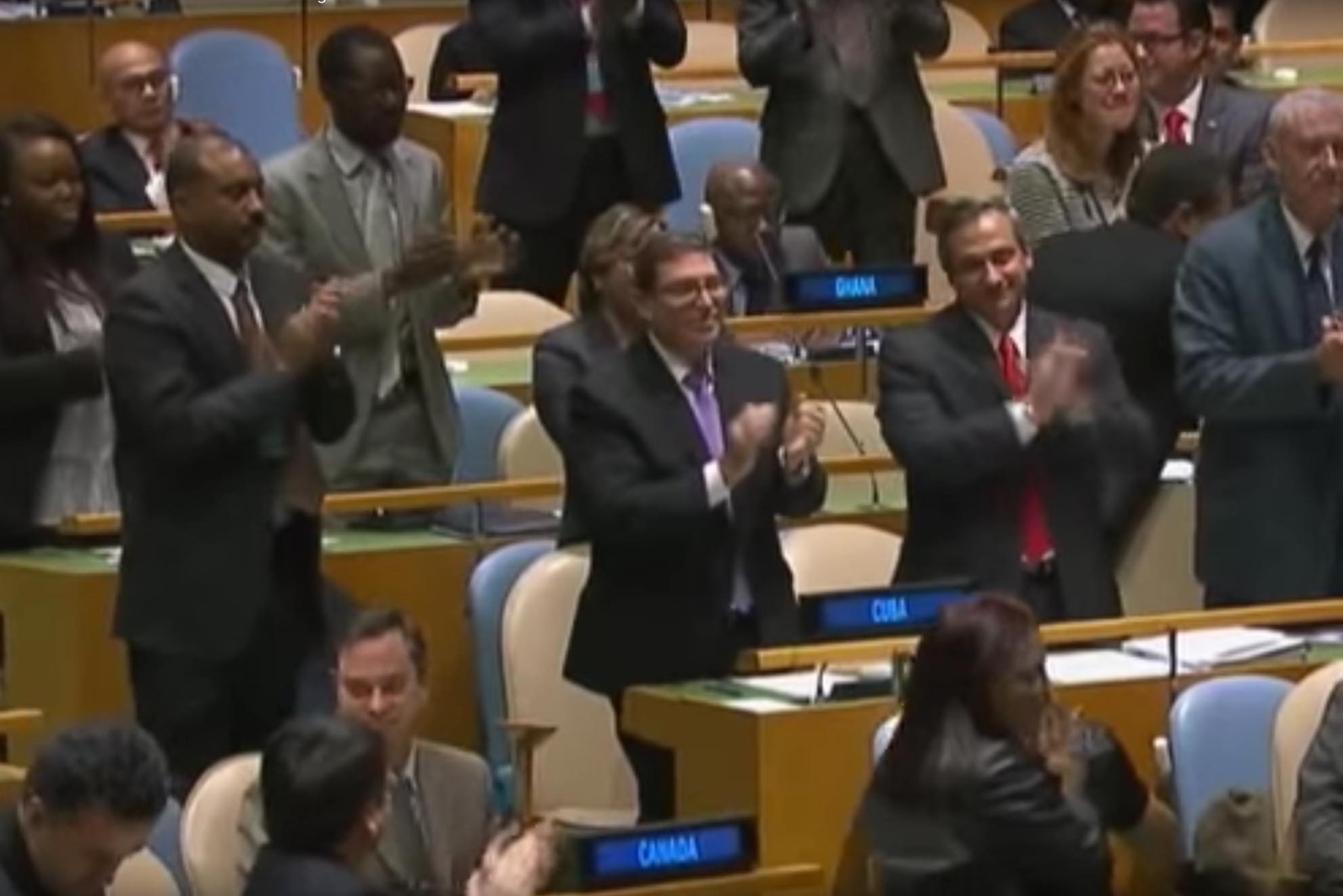 The result of Tuesday's vote condemning the U.S. embargo on Cuba was met with a standing ovation. (Image:
YouTube
, screenshot)
UN Supports Lifting of Cuba Embargo, US Position Increasingly Isolated
October 28, 2015
By Staff
Top Story — The United Nations on Tuesday voted overwhelmingly in support of a resolution demanding an end to the U.S. economic embargo on Cuba. The United States, having recently discussed abstaining from the annual vote, ultimately voted against the resolution for the 24th consecutive year.
A record 191 countries, including Cuba, sided with the resolution — an increase from the 188 countries that voted in its favor over the past three years. Only the United States and Israel voted in opposition to the resolution, which is nonbinding but is considered a way to call attention to the United States' increasing isolation over the issue, according to The Associated Press.
Tuesday's vote was the first since the historic December announcement that Cuba and the United States would be restoring diplomatic relations. The United States had recently discussed abstaining from the vote for the first time in 23 years on the condition that the resolution's text be updated to reflect the recent cooperation between the two countries.
Abstention from the vote would have placed pressure on the Republican-led U.S. Congress to lift sanctions against Cuba, but U.S. officials said that attempts to engage their Cuban counterparts in such discussions were unsuccessful, and that the resolution's text did not reflect significant changes. Speaking to The Associated Press six days before the vote, a U.S. official said the resolution "looks very similar to resolutions from previous years, and doesn't appear to fully reflect the spirit of engagement that President Obama has championed as the best way to advance our shared interests with Cuba."
Obama has shown support for an end to the embargo, and has urged Congress to repeal it. The State Department in May removed Cuba from its state sponsors of terrorism list, and the two countries have re-inaugurated embassies in each other's capitals since announcing that they would be restoring diplomatic ties.
Just Published in Latin America News Dispatch
Headlines from the Western Hemisphere
North America
Caribbean
Central America
Andes
Southern Cone
Subscribe to Today in Latin America by Email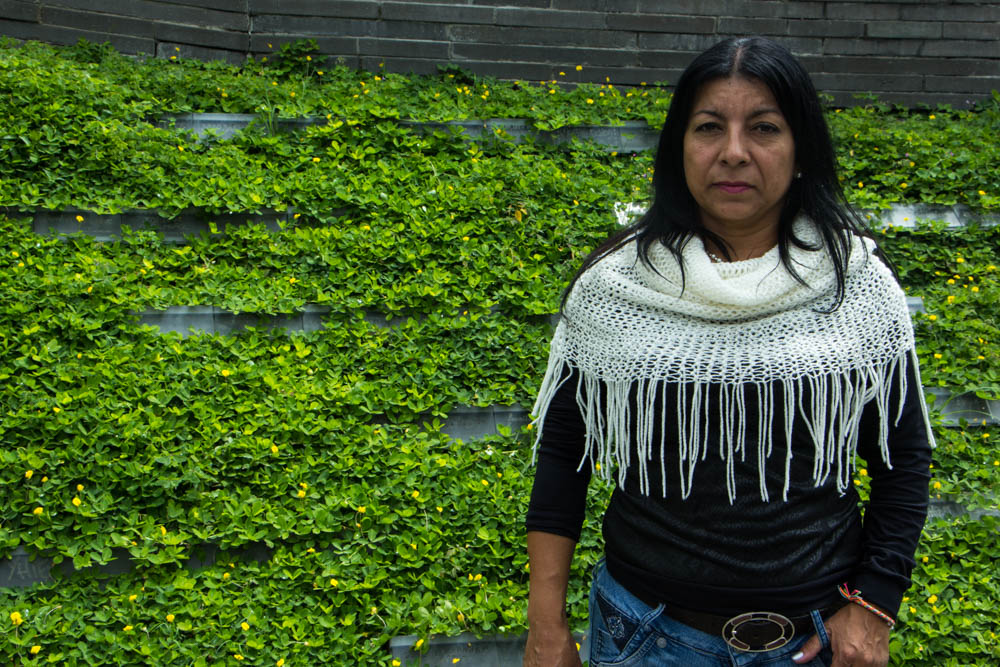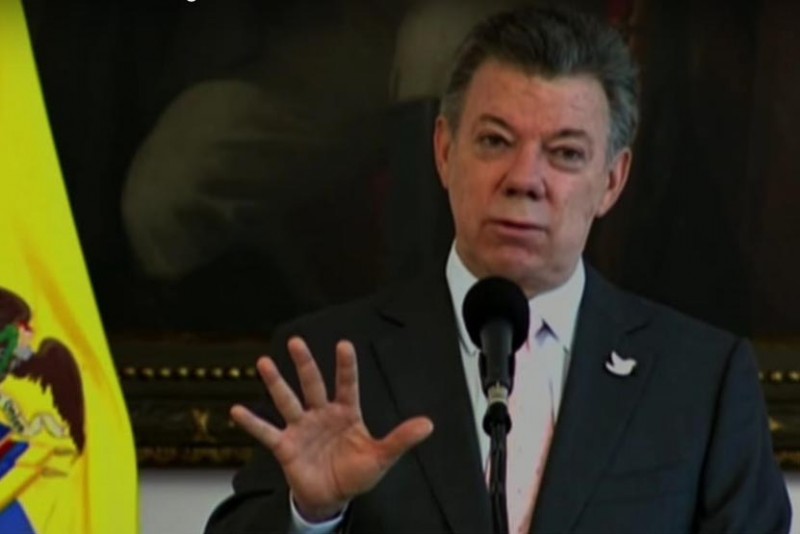 October 29, 2015
> Staff