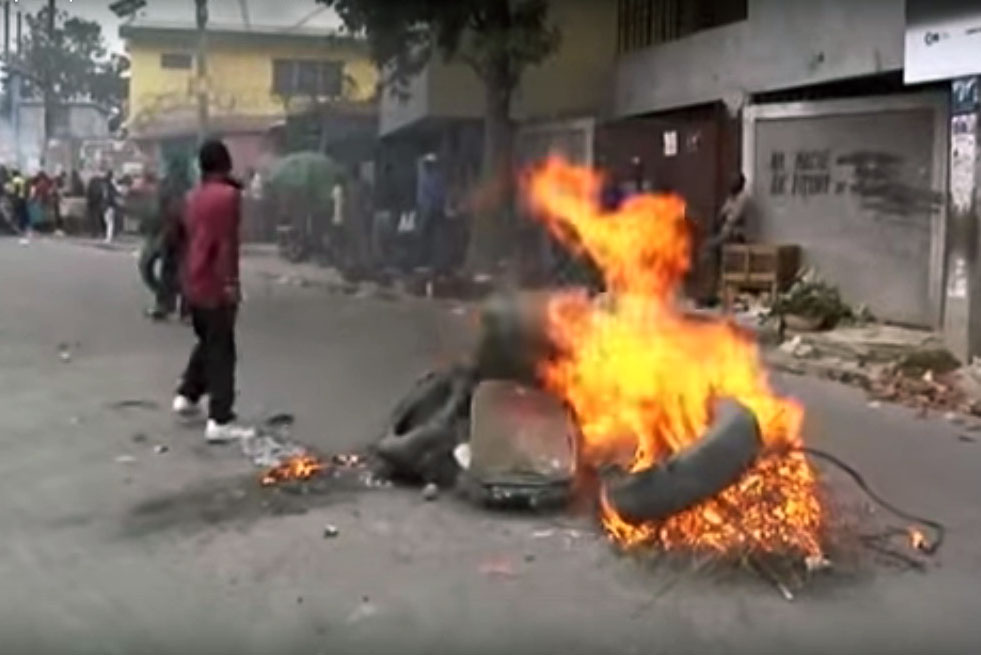 Protests in Port-au-Prince, Haiti, over likely corruption in the first round of presidential elections. (Image:
YouTube
)
OAS Mission to Haiti May Spell Good Fortune for Ruling Party Candidate
January 28, 2016
By Staff
Top Story — The Organization of American States will send a special mission to Haiti to help the country emerge from an electoral crisis that has triggered violent protests in the past week, threatening to leave Haiti without leadership.
Presidential elections scheduled for this past Sunday were called off indefinitely amid widespread suspicion of voter fraud. Outgoing President Michel Martelly, who is set to leave office on Feb. 7, called on the OAS to assist with the stalemate.
The OAS mission may be a good sign for candidate Jovenel Moïse, Martelly's chosen successor. The organization is widely perceived to align with the interests of the United States, who as The New Yorker's Jon Lee Anderson reported recently, have reluctantly supported Martelly, who has himself hinted he will seek to return to office after his successor's term.
"It is of fundamental importance that there be an election," OAS Secretary General Luis Almagro said with regards to the mission's purpose. Bocchit Edmond, Haiti's representative in the OAS, stressed that the mission's goal was not to meddle in Haiti's electoral process but rather to help the concerned parties reach an agreement to prevent the country from "falling into an institutional vacuum and chaos."
The cancellation of Sunday's election marked the second postponement in less than a month of a runoff vote between Moïse and opposition candidate Jude Célestin. Célestin had called for the cancellation of Sunday's vote, labeling the elections "a ridiculous farce" and refusing to campaign. A report commissioned by Martelly confirmed that a series of irregularities plagued the first round of voting on Oct. 25.
Headlines from the Western Hemisphere
North America
Caribbean
Central America
Andes
Southern Cone
Subscribe to Today in Latin America by Email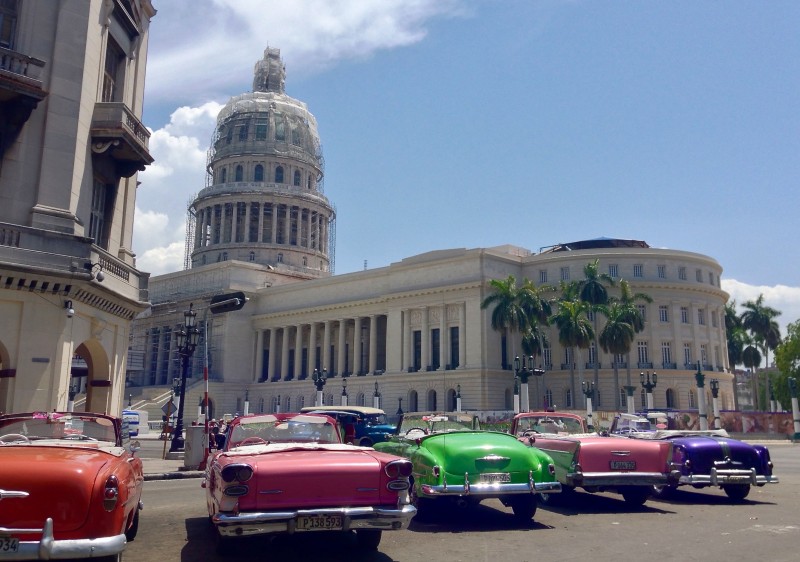 January 27, 2016
> Staff
January 29, 2016
> Staff