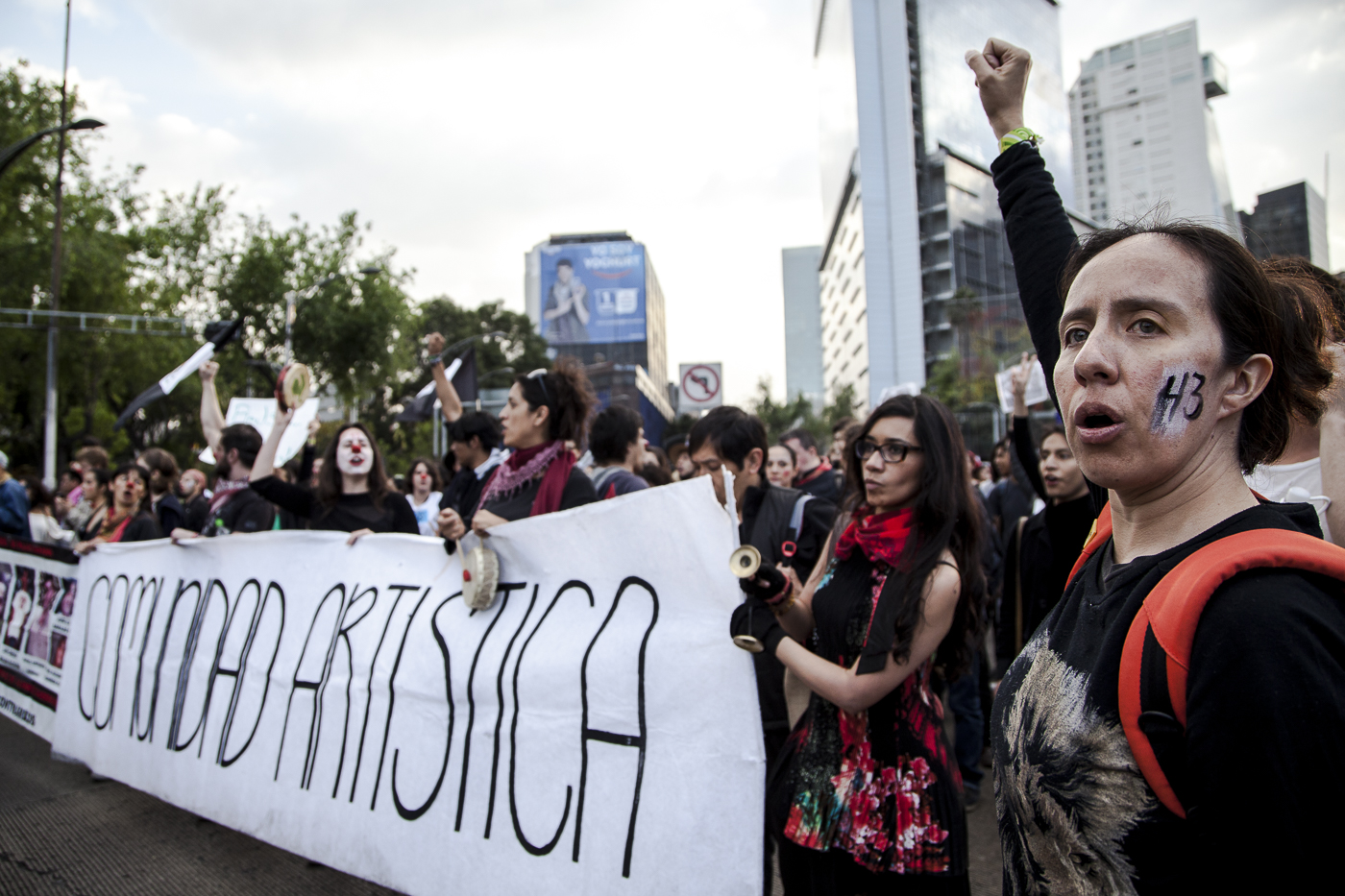 Protest in Mexico City over the case of the missing 43 students. (Image:
Somos el Medio/Flickr
, CC BY 2.0)
In the Case of 43 Missing Students, Independent Investigators Part Ways With Mexican Prosecutors
April 7, 2016
By Staff
Top Story — Experts from the Inter-American Commission on Human Rights (IACHR) have parted ways with Mexican prosecutors, saying that they will not continue to work with them on the case of the 43 students who went missing in 2014, sparking international outcry.
The decision came on Wednesday, following the prosecutors' decision last week to release an investigative report that the IACHR deemed inconclusive. The rupture comes just nearly six months after Mexican authorities announced that they would launch a new investigation into the case.
Forensic scientists from the IACHR are critical of the prosecutors' determination to continue following a line of investigation in the case involving the alleged burning of the students' bodies in a garbage dump. The report released by prosecutors last week claimed to document the discovery of the remains of at least 17 people in the dump. Yet both IACHR experts and the internationally renowned Argentine Forensic Anthropology Team have eliminated the possibility of the government's version of events from the night of Sept. 26, 2014.
Despite their break with the Mexican prosecutors, the IACHR is in a race against time to finish the investigation, as their mandate ends on April 30 and will likely not be renewed. Commission representatives have clashed with government officials since their work began in 2014, repeatedly disagreeing over versions of events during and after the disappearances.
Headlines from the Western Hemisphere
North America
Caribbean
Central America
Andes
Southern Cone