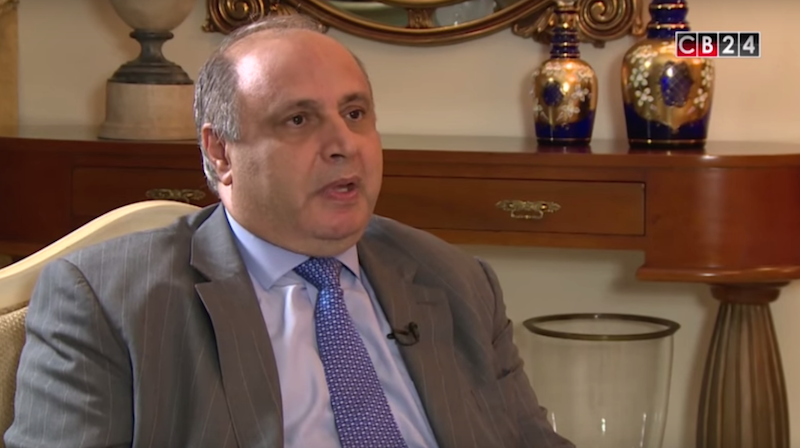 Abdul Waked, father of Nidal Waked and president of Grupo Wisa. (Image:
YouTube
)
Colombian Police Arrest Panamanian Businessman on U.S. Allegations of Money Laundering
May 6, 2016
By Staff
Top Story — Colombian police arrested a top Panamanian businessman whose extensive banking, real estate and retail businesses, U.S. authorities allege, were used by Mexican and Colombian drug traffickers to launder profits.
Authorities announced on Thursday that Nidal Waked was apprehended by Colombian police in a Bogota airport the day before, while the U.S. Treasury used a drug kingpin designation to freeze assets belonging to 68 companies in Panama and Colombia. The U.S. Drug Enforcement Administration described Waked, who was born in Colombia but also holds Panamanian and Lebanese citizenship, as "one of the world's most significant drug money launderers and criminal facilitators." His family holding company, Grupo Wisa, which is run by him and his father Abdul, denied the allegations in a statement.
The arrest comes amid explosive revelations from the Panama Papers, which continue to shed light on the an extensive web of offshore bank accounts and shadowy business dealings based in the Central American nation, bringing it under increased international scrutiny. Panama has long been reputed to be a major money laundering destination due in part to its location on the drug-trafficking route between Colombia and the United States.
One law enforcement official told the Associated Press on the condition of anonymity that the Waked family is accused of laundering money for Colombian and Mexican drug cartels among other independent drug-trafficking groups. Waked will confront charges of money laundering and bank fraud in Florida.
Headlines from the Western Hemisphere
North America
Caribbean
Central America
Andes
Southern Cone