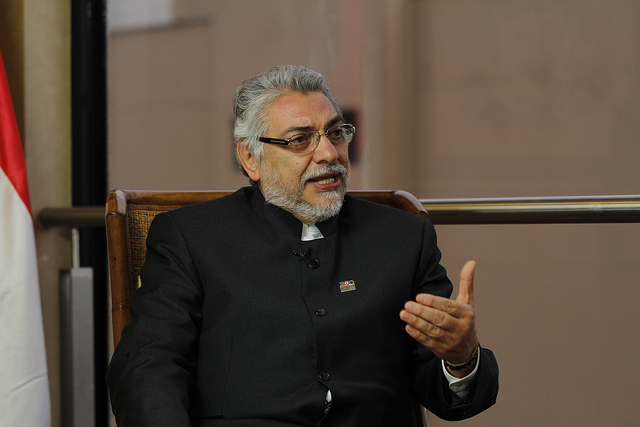 Paraguayan President Fernando Lugo Faces Impeachment
June 22, 2012
By Staff
Top Story — On Friday, the Paraguayan Senate will decide whether Paraguayan President Fernando Lugo should be impeached for his handling of a violent land conflict that left at least 17 people dead. Paraguay's lower house of Congress agreed in a near unanimous vote Thursday that impeachment proceedings against the president should begin after Lugo refused to resign after last week's violence. In a massive police operation last Friday to oust landless peasants from an area they had been occupying for weeks, at least six officers and eleven farmers were killed. Over the weekend, Paraguay's interior minister and chief of police were both forced to resign, and on Thursday, Lugo's own Liberal Party withdrew its support of the president. If impeached, Paraguayan Vice President Federico Franco would complete Lugo's term, scheduled to end in 2013. UNASUR pledged to send a group of foreign ministers to Paraguay to observe the impeachment proceedings.
Read more from the Chicago Tribune.
Headlines from the Western Hemisphere
North America
Caribbean
Central America
Andes
Southern Cone
Image: Presidencia de la República del Ecuador @ Flickr.
Subscribe to Today in Latin America by Email