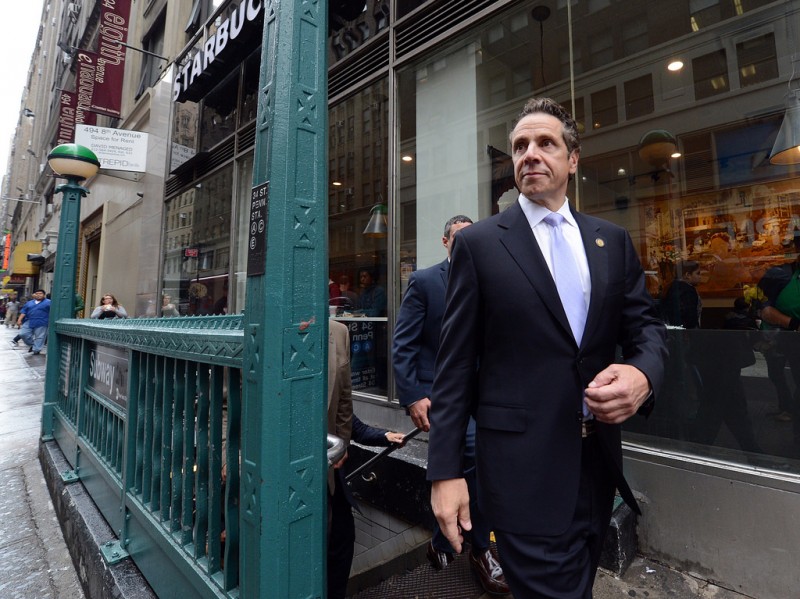 New York Governor Visits Cuba to Build Business Ties
April 21, 2015
By Staff
Top Story — Andrew Cuomo, the governor of New York state, visited Cuba Monday to lobby for increased commercial ties between his state's businesses and the island nation, despite the continued existence of a broader economic embargo targeting the latter.
Cuomo and his delegation met on Monday with several top Cuban officials, including Rodrigo Malmierca Díaz, its Minister of Trade and Foreign Investment.
Cuomo was the first governor of a U.S. state to visit Cuba since the announcement in December that the two countries would seek to normalize relations. When Cuomo arrived in Havana, one of his staff members handed out pictures of the governor's father — Mario Cuomo, who held the same office — meeting in the 1980s with Cuba's then-leader, Fidel Castro. Cuomo was not expected to meet with Cuba's current leader, Fidel's brother Raúl, The New York Times reported.
The trade mission, on which Cuomo was joined by other New York government leaders as well as executives from the airline Jetblue and the pharmaceutical company Pfizer, was reportedly set up to pursue any business opportunities that may have opened up since U.S. President Barack Obama said he would ease restrictions, according to The Associated Press.
While Obama has announced policy changes facilitating travel, remittances, and exports, most trade and investment remain illegal due to an embargo which remains under the control of the U.S. Congress. Repealing the embargo may be difficult for Obama, whose policy of rapprochement has been criticized by Congressional leaders, including House Majority Leader John Boehner, who condemned Obama's recent decision to remove Cuba from its list of state sponsors of terrorism.
Just Published in the Latin America News Dispatch
Headlines from the Western Hemisphere
North America
Caribbean
Central America
Andes
Southern Cone
Subscribe to Today in Latin America by Email