Jailed opposition leader Leopoldo López. (Image:
A. Davey
, CC BY 2.0)
Brazilian Senators Attacked On Visit to Jailed Venezuelan Opposition Leader
June 19, 2015
By Staff
Top Story — Eight Brazilian senators had the bus in which they traveling pelted with stones as they traveled from the Caracas airport in Venezuela to visit a jailed opposition leader. The senators were forced to flee and Brazil's foreign ministry is seeking an explanation from Venezuela's government.
The senators were planning to visit Leopoldo López, a leader in Venezuela's opposition movement, who has been in jail for over a year over his role in allegedly planning a series of protests against President Nicolás Maduro that became violent, resulting in a total of 43 deaths. While imprisoned, López began a hunger strike on May 24 that has gained international attention and has recently inspired Venezuelan students to join him in solidarity
The eight Brazilian senators landed in Caracas Thursday with plans to visit López, but their bus was attacked just hours after landing. One senator tweeted a description of the siege, saying people tried to break into their bus and threw stones at it, and later suggested Venezuela should be excluded from Mercosul for, in his words, being a dictatorship. The group returned to the airport with plans to fly back to Brazil immediately afterwards, according to The BBC.
This is not the first time politicians have been prevented from visiting López. In January the former presidents of Colombia and Chile were denied entry to the Ramo Verde prison where López is held, leading people to question whether his visitation rights are being violated due to his political beliefs.
Headlines from the Western Hemisphere
North America
Caribbean
Cuba's government on Thursday announced plans to expand and cheapen Wi-Fi service throughout the island, which has long suffered shortfalls in internet connectivity due both to limited options and high cost.
Despite optimistic expectations to the contrary, U.S. agricultural exports to Cuba have fallen by half since the move to normalize relations between the two countries was announced in December.
Central America
When the Panama Canal's expansion project is finished next year, the effect on global trade will be "profound," according to the authors of a report released Thursday.
The effects of a competing Chinese-led canal project in Nicaragua may be harder to predict, as details remain scarce, reportedly at the behest of the Nicaraguan government, according to the latest installment of a special McClatchy investigation.
Andes
Starting next year, Bolivia will begin oil exploration in eight of its 22 national parks, a move that has been met with resistance from indigenous and environmental groups, as well as the country's Ombudsman's Office.
Opposition lawmakers in Peru have succeeded in passing a law that will do away with deductions from workers' twice annual bonuses to fund the country's pension and healthcare systems, despite a veto from President Ollanta Humala.
Southern Cone
Primary elections for Argentina's ruling Front for Victory party are likely to feature only one candidate after the opposition favorite Daniel Scioli dropped out of the race on Thursday.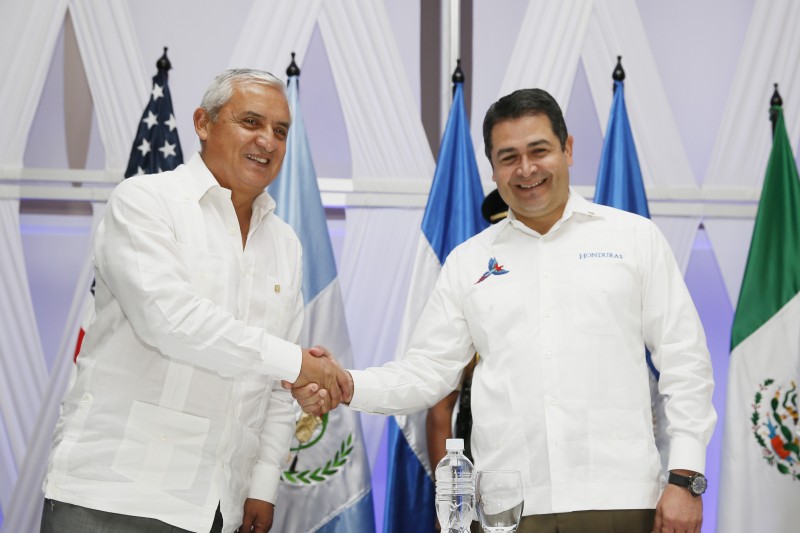 June 18, 2015
> Staff