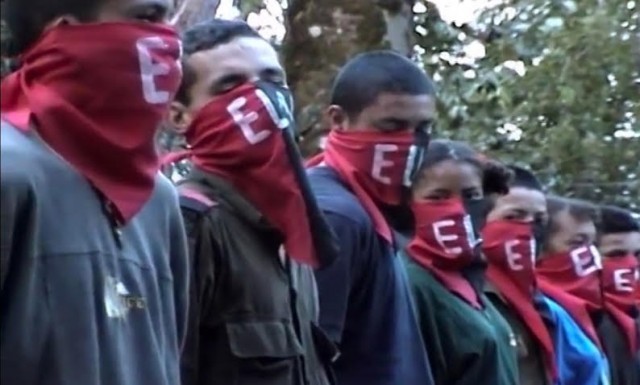 The ELN, or National Liberation Army, is Colombia's second-largest guerrilla group. (Image: Image:
Youtube
)
Colombia's ELN Releases Dutch Hostage
February 12, 2015
By Staff
Top Story — Colombian guerrilla group the ELN has freed a Dutch hostage that had been held in captivity since Jan. 2014. News of the Dutch man's release comes hours after reports that the ELN abducted two people in Colombia's Choco province, and one day after the group announced that it is holding a local elected official in captivity, signs that the ELN is maintaining an aggressive posture despite reports that it is preparing to launch peace talks with the government.
The name of the Dutch citizen released by the ELN, or National Liberation Army, and the details of his kidnapping over a year ago, have not yet been divulged, although he is reported to be 52 years old. Dutch media reported that Dutch officials took part in the hostage negotiations. Colombian newspaper El Tiempo reported that the Latin American country's police force was unaware of the man's hostage status.
Earlier on Wednesday, sources connected to the police reported that two people were kidnapped by ELN members in a back road between the Choco and Risaralda provinces. According to the partner of one of the kidnapped men, the guerrilla group has demanded a ransom worth roughly $20,000 for each hostage.
On Tuesday, the ELN announced that it is currently holding local politician Alto Baudo Mayor Fredys Palacios — who had been missing since Dec. 16 — hostage.
The ELN is Colombia's second most powerful guerrilla group, after the FARC. The group expressed its willingness to engage in peace talks with the Colombian government in January, after President Juan Manuel Santos encouraged the ELN to follow the FARC's example.
Headlines from the Western Hemisphere
North America
Caribbean
Central America
Andes
Southern Cone
Image: Youtube
Subscribe to Today in Latin America by Email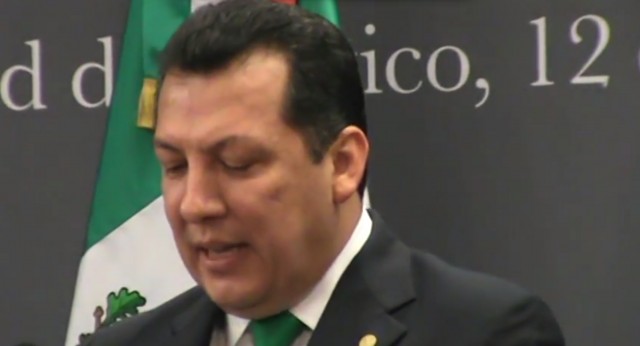 February 11, 2015
> Staff